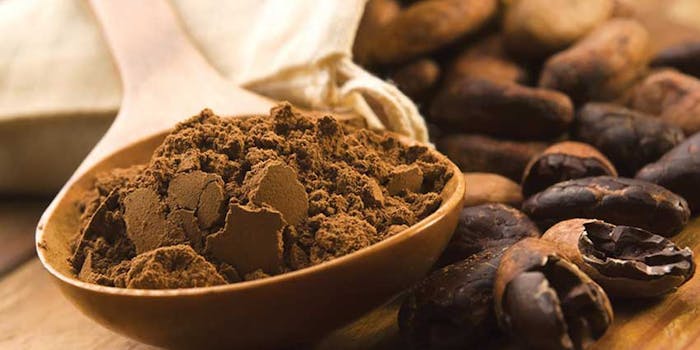 The first truly original dish that I remember was created by a self-taught chef called John Tovey who, many years ago, owned a truly spectacular hotel and restaurant on the shores of Lake Windermere called Sharrow Bay. John Tovey may have deviated a long way away from the expected career path of his contemporaries but he more than made up for it in terms of creative originality and showmanship. His restaurant was always booked solid for many months ahead. The chef was totally in charge, and he was the master of ceremonies each evening. Diners had absolutely no choice of dishes, they were all served the dishes that John Tovey chose on the night. My most spectacular experience at this palace of gastronomy was deceptively simple. A leg of local Lakeland lamb cooked at a very high temperature in a sealed Dutch oven, surrounded by hay. The hay smoldered gently and infused the lamb with a magnificent coumarinic caramel note.
As you might imagine I have made several attempts to recreate this culinary treat, some more successful than others. The key to success is definitely not allowing the hay to actually catch fire!
Sadly, coumarin itself has languished under a toxicity cloud for my entire career. Many suggested substitutes recreate some aspects of the lactonic hay note, but they all miss key parts of the complex character of coumarin. Also occasionally called methyl 2-pyrrolyl ketone, 2-acetyl pyrrole (FEMA# 3202, CAS# 1072-83-9) is an interesting caramel character with no obvious lactonic notes. Nevertheless, it does capture a vital dusty element of the coumarin profile – the bit that reminds me of the caramelic note of burnt hay (minus the lamb).
Note that the dose rates given throughout this article are the levels suggested for use in flavors intended to be dosed at 0.05% in ready-to-drink beverages or in a simple bouillon.
Brown Flavors
Chocolate and Cocoa: Here, 2-acetyl pyrrole adds pleasant authenticity to chocolate flavors at around 500 ppm and to cocoa and dark chocolate flavors at 1,000 ppm.
Coffee: Similar levels, in the region of 500 ppm are equally effective in coffee flavors, adding complexity and realism.
Licorice: A level of 800 ppm provides welcome depth to licorice flavors and prevents them from falling into the trap of being too simplistic and one dimensional.
Malt: Levels of 2-acetyl pyrrole in malt flavors vary depending on the profile of the flavor involved. Typical malted milk flavors are best served by around 1,000 ppm but much higher levels work well in aggressively malty flavors.
Molasses and Brown Sugar: This ingredient really comes into its own in molasses and brown sugar flavors, enhancing the impact of the flavors significantly. A level of 3,000 ppm is a good start in molasses flavors and a slightly lower level, nearer 2,000 ppm works better in typical brown sugar flavors.
Tea: An addition of 2-acetyl pyrrole is most effective in red tea flavors, such as oolong, and here 3,000 ppm is a reasonable starting point. It is also quite effective in black tea flavors but a better level is 1,000 ppm in this category. The use of this ingredient in green tea flavors is a matter of opinion, personally I think it does not work so well.
Vanilla: This chemical only plays a small part in the character of vanilla bean style flavors, but it does round out the profile nicely at 200 ppm. French vanilla and Tahiti style vanilla bean flavors are another matter. A level of 500 ppm is a good starting point in these types, but really the sky's the limit.
Nut Flavors
Almond: An addition of 2-acetyl pyrrole is effective in all nut flavors because the caramel note smells quite authentic in this category and the dusty note also works well. A level of 300 ppm is a good starting point in toasted almond flavors.
Hazelnut: An addition of 300 ppm also proves to be highly effective in hazelnut flavors, adding realism and depth.
Peanut: The same level, 300 ppm, is also ideal in peanut flavors, with the dusty note of 2-acetyl pyrrole making a very effective contribution.
Walnut: Of all nut flavors walnut is the area where 2-acetyl pyrrole is most at home. A level of 500 ppm is ideal.
Savory Flavors
Beef, Roast: Given my introduction to this article, it is not surprising that savory flavors represent a significant potential for 2-acetyl pyrrole. Roast beef flavors benefit from high levels of addition: 3,000 ppm or more.
Chicken: A similarly high level, around 2,000 ppm, is also very effective in chicken flavors.
Lamb: No surprises here, even without the smoldering hay aspect, lamb flavors benefit from high levels of addition. A level of 4,000 ppm is probably ideal.
Pork: Pork flavors are somewhat similar to chicken in respect of the caramel notes and 2,000 ppm also works well in this context.
Potato, Fried: Moving on to savory vegetables, the ideal levels of use drops somewhat, but 500 ppm is still a good initial level in potato flavors.
Sesame: A level of 800 ppm adds depth to toasted sesame flavors and can be especially helpful in rounding out flavors that are based on sesame oil.
Soy Sauce: This material is an important part of the character of naturally fermented soy sauce. Levels of use can vary dramatically, but 3,000 ppm is generally a good starting point.
Tomato: This chemical might seem more at home in processed or dried tomato flavors but in practice it also works well in fresh tomato flavors, all at around 500 ppm.
Other Flavors
Blackberry: This ingredient is not one that naturally springs to mind in respect of fruit flavors but it is always interesting to experiment. The effect of low levels, around 200 ppm, in blackberry flavors adds an interesting dusty note but does not detract from the freshness of the impact.
Brandy: More substantial levels are entirely acceptable in spirit flavors, and 1,000 ppm of this ingredient adds ralism to brandy flavors.
Coconut: This ingredient is more at home in toasted coconut flavors, where 1,000 ppm is an ideal level, than in fresh coconut flavors.
Whisky: Some whisky flavors try to recreate burnt peat and, although smouldering peat is nowhere near as attractive as smouldering hay, there is some family similarity. An addition of 1,000 ppm is a good level in normal whisky flavors, higher if the character is very peaty.