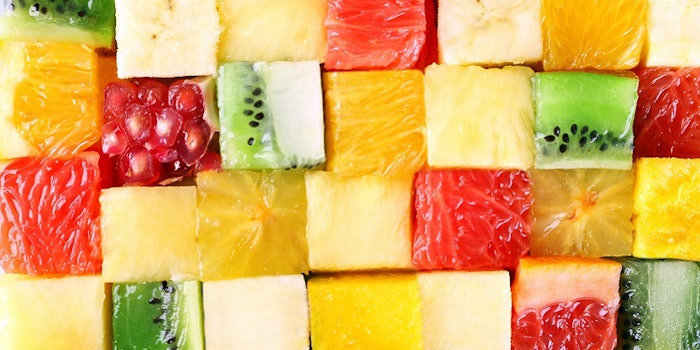 Frutarom BU Health has announced the launch of Frutaceuticals, a delivery system that combines fruit flavors and functional ingredients.
"Frutaceuticals is made from real fruit and designed to deliver the taste, texture and goodness of true-fruit chews. The fruit pieces, flakes, shapes, and pastes are produced using Taura's URC process to quickly evaporate moisture from heat-sensitive fruits and maintain the raw material's integrity," said Peter Dehasque, CEO of Taura, a Frutarom company. "The fully automated system creates stable products that do not need added sugar, bulking materials, or preservatives."
Based on Ultra Rapid Concentration (URC) technology, the new delivery concept is a snack supplement that can be used as an alternative to pills. According to New Hope Network, two-thirds of gummies are sold to adults who prefer them over traditional bills.
"While gummies are popular, they can be perceived as unhealthful sometimes because of added sugar and gelatin," said Maider Gutierrez, director of marketing for Frutarom Health. "These real fruit pieces allow manufacturers to maintain cleaner labels by using simple ingredients that consumers trust. The new supplement snacks contain branded ingredients, including Neuravena, AB-Fortis, and Portusana."