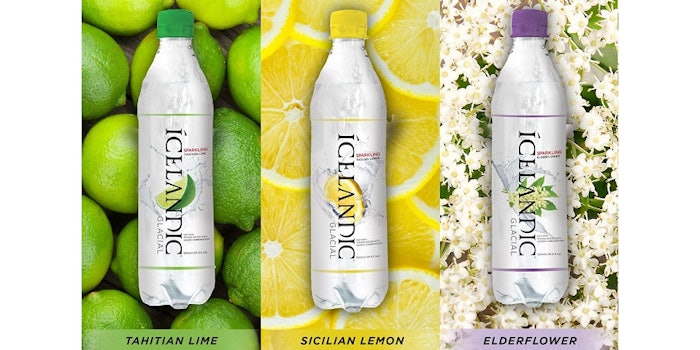 Water brand Icelandic Glacial has released its latest line of naturally flavored sparkling waters.
Bottled at the Ölfus Spring in Iceland, the line of beverages will be available in Tahitian lime, Sicilian lemon and elderflower flavors. The beverages are also created with all-natural ingredients and can be used as a cocktail mixer or consumed by itself.
"This is an exciting brand extension for Icelandic Glacial," said Jon OIafsson, chairman and co-founder of Icelandic Glacial. "This brings us one step closer to fulfill all of our consumer's hydration needs under the Icelandic Glacial brand."