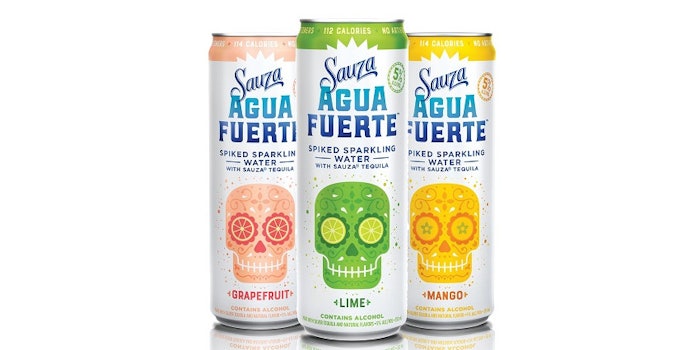 Sauzaa Tequila has announced the launch of its tequila-based RTD spiked sparkling water, which will be released in summer 2018.  
Available in either lime, grapefruit or mango flavors, the Sauza Tequila line includes a profile of fresh, green notes and natural fruit essences. Additionally, the beverages are light in sweetness and calories with fruit and agave tastes and are created with no artificial flavors or sweeteners.
"We're excited to introduce something new to the fast-growing, spiked sparkling water category," said Malini Patel, VP of tequila and premium growth platforms at Beam Suntory. "With a tequila spirit base and a focus on fresh, natural flavors, Sauza Agua Fuerte is perfect for tequila fans who are seeking light, refreshing cocktails to enjoy during the warm weather months."
a Sauza is a registered trademark