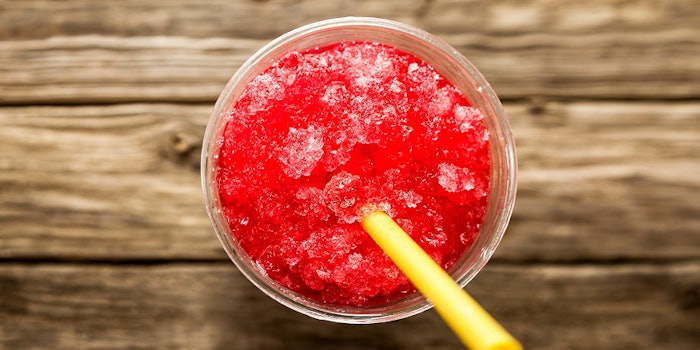 Beverage brand ICEEa has partnered with Warheads for a sour and spicy frozen beverage.
Taking after the popular spicy and sour candy, the new ICEE beverage flavors will include Warheads Watermelon, Warheads Hotheads Lava Lime, Warheads Hotheads Piping Hot Pineapple and Warheads Hotheads Molten Mango. The flavors are created with natural and artificial flavors and were on display at the National Restaurant Association Convention from May 19-22, 2018. 
a ICEE is a registered trademark.