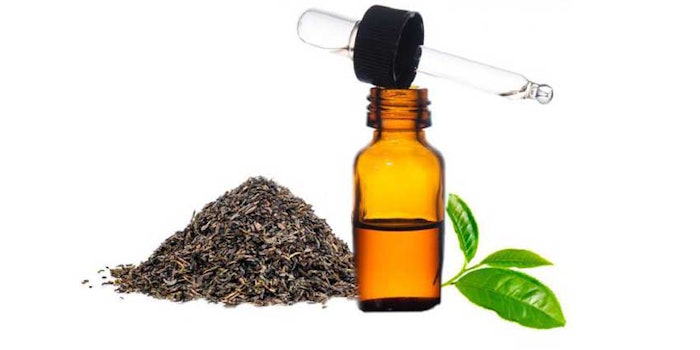 Haldin Pacific Semesta now offers black tea essenstrate (CAS# 68916-73-4), which tastes and smells like freshly brewed black tea leaves with malty, smoky, brisk, earthy, spiced and nutty notes.
It appears as a colorless liquid, soluble in water, low-dose usage and is easy to formulate with. It is applicable for various beverage and personal care applications, especially RTD tea beverages like fruit teas, milk teas, original teas and chai teas. This is also suitable for halal certification.
Black Tea Reports
Mintel has reported on tea across the world, from the UK to the U.S. and examined how the tea and RTD market has grown 24% between 2012 and 2017.
"Dollar sales of tea are projected to reach $8 billion in 2017," said Beth Bloom, associate director, U.S. Food and Drink Reports, Mintel. "[Additionally,] 79% of U.S. adults drink tea, 60% drink RTD options and 49% drink bagged/loose-leaf varieties."
While tea has shown growth over the years, reports are showing that tea is expected to slow as bagged and loose leaf tea sales begin declining, specifically in the U.S., according to Elizabeth Sisel, beverage analyst, Mintel.
On the other hand, the UK is simply seeing a shift in black tea. While a vast majority is still drinking this beverage, competition from other tea types including coffee and soft drinks have become the go-to day drink, explained Anita Winther, research analyst, Mintel.
To be included in the monthly raw material bulletin (RMB) in Perfumer & Flavorist magazine, please click here to submit a newly launched ingredient.