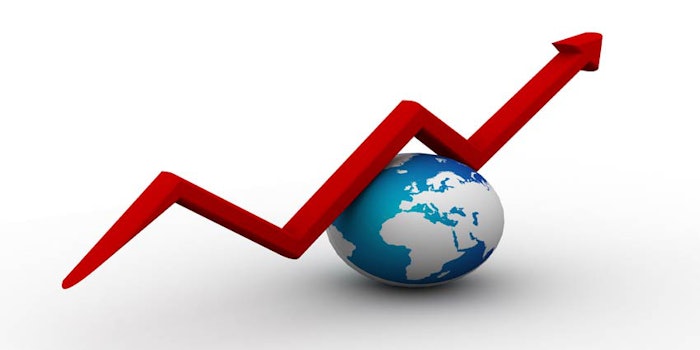 Despite a volatile political and economic landscape, Symrise exhibited strong growth in segments and regions for the second quarter. Sales in the first half of the year increased by 10% to €1,462.5 million, with the acquisition of US-based Pinova Group as a key driver.
Dr. Heinz-Jürgen Bertram, CEO of Symrise AG, said, "After the successful first half year, we are completely on track. We have seized opportunities and substantially increased our sales and earnings. Moreover, with a clear goal in mind, we have implemented a number of strategic initiatives to diversify our portfolio. We have added to our competencies, both in the flavors and fragrances business, which we intend to leverage in order to further strengthen our status as a market leader."
Dynamic Regional Growth
Regionally, North America exhibited the most dynamic growth where sales increased by 31% in local currency; Latin America followed with a 26% increase; Asia/Pacific and EAME regions exhibited a sales growth of 12% to 7% in local currency, respectively. Emerging markets showed an increase of 17%, making up 43% of the company's total sales.
Despite the Pinova acquisition and integration, earnings normalized, reaching 8% to €323.3 million. The EBITDAN margin remained strong at 22.1%. Normalized earnings increased to €142.0 million.
Drivers in Scent & Care
Scent and care showed growth of 22% to €667.8 million; the main drivers were high capacity utilization in fragrance and cosmetic activities, as well as a high demand for menthol. An expanded portfolio from the Pinovoa integration attributed to €110.5 million towards the division's sales. EBITDAN rose to €140.1 million.
Flavor & Nutrition
Driven by a strong demand for savory, beverage and pet food applications, the flavor & nutrition segments exhibited a 1% increase in sales to €794.8 million. The segment grew its EBITDA to €183.1 million and substantially increased its margin from 0.5 percentage points to 23.0%
For the next quarter, the company is expected to grow its global F&F market at an annual rate of 2-3%; as well as adjust its profitability target for an EBITDA margin of above 20%.