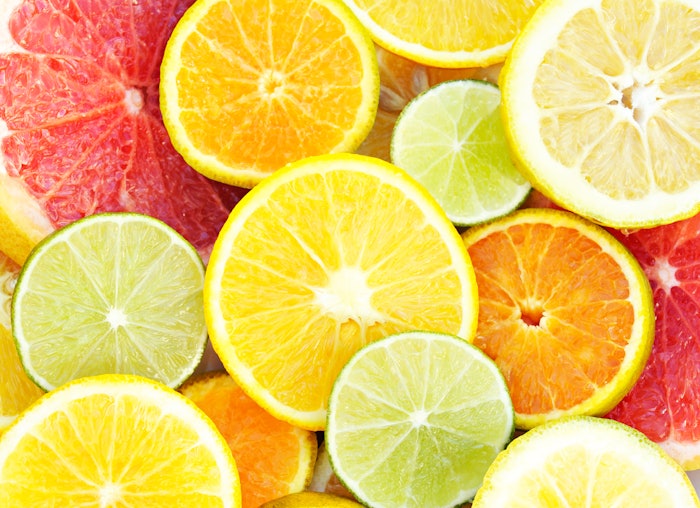 The Society of Flavor Chemists (SFC) will meet in Los Angeles, California on January 21, 2016. Click here to register.
"California is major supplier of citrus fruit for the fresh market with a long history of citrus production and scientific research. This meeting is uniquely tailored for professionals involved in the development of flavors and food & beverage products, or for those who are interested in learning about the citrus market," says the SFC.
The meeting will also cover a wide range of topics within the citrus industry, including the "current global commercial variety collection, disease control and gene product improvement, to modern uses of citrus products in the food industry," adds the SFC.
Attendees will also have the opportunity to tour the University of California Riverside's (UCR) citrus research facility which houses one of the world's largest citrus germplasm collections.