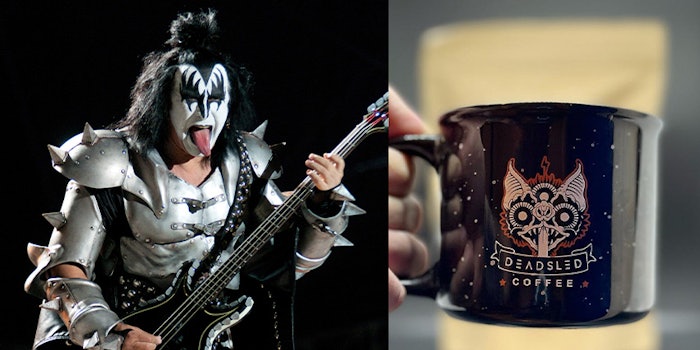 Dead Sled Coffee has announced its next collaboration, with the band Kiss, coming in 2021.
Related: Mountain Dew's 2021 Flavor Launches
Currently, the coffees are available grounded although they have announced K-Cup options coming soon.
Kiss will be joining the brand's line of coffee collaborations, such as rock band Wisdom In Chains and horror film actors Vincet Price, Robert Englund and Bela Lugosi. 
The brand has also announced a collaboration with Bloody Disgusting TV, coming in 2021.