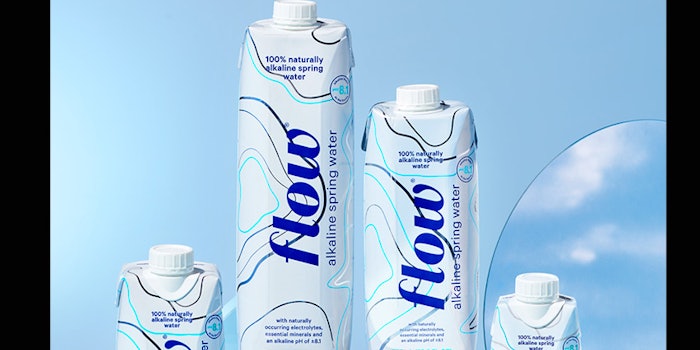 Flow Alkaline Spring Water is launching a new flavor, Peach and Blueberry, per Bevnet. 
The flavor debuted in December 2020 and ships in January 2021.
Related: Vertosa's Powder Emulsions Infuse CBD into Cosmetics and Nutricosmetics
 Flow has also released its Original flavor in a new 750 ml size.
The 750 ml size comes from a collaboration with SoulCycle and is available online in a 12 pack for $24.99. 
Flow's water contains naturally-occurring electrolytes, essential minerals and has an alkaline pH of 8.1.