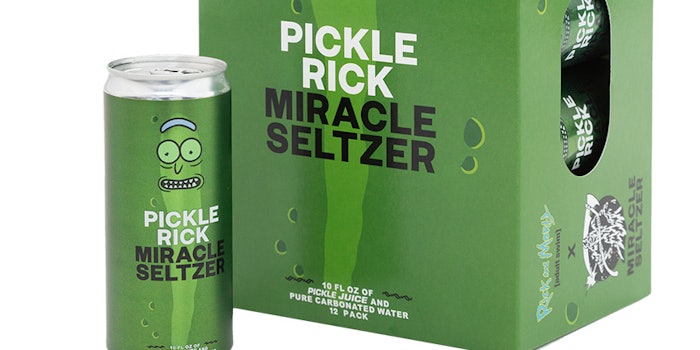 Miracle Seltzer has created a drink inspired by Rick and Morty's Pickle Rick, that taste like a pickle. 
Related: The Deer Slayer Whiskey from Tamworth Distilling
The drink comes in a 10 oz can and contains pickle juice mixed with carbonated water. It is available in a 12 pack for $24.