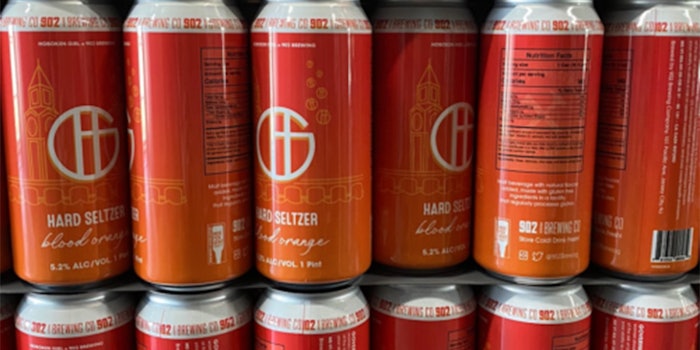 Hoboken Girl has announced its collaboration with 902 Brewing Co. to create its first hard seltzer, in a blood orange flavor.
Related: BeatBox Beverages Adds New Flavor
The Blood Orange seltzer flavor has a hint of citron hops and champagne yeast to put it on the drier side. The drink is 140 calories per 16 oz can and contains 5.4% alcohol. 
Originally, the seltzer was only available at 902 Brewing Co. in Jersey City but it has expanded to places in the Hoboken & Jersey City area.