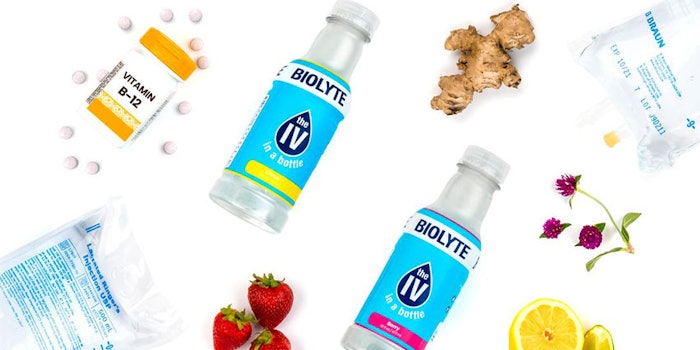 The world's first physician formulated liquid supplement, Biolyte, adds a third flavor to its collection. The brand bills itself as a "multi-use IV in a bottle."
Related: PepsiCo Invests in Water Flavoring Company
The new Tropical flavor offers hints of pineapple, coconut and mango. 
The new blend joins the brand's original flavors Citrus and Berry.  
Biolyte is designed to hydrate, alleviate symptoms like nausea, migraines, cramps, fatigue as well as the overall feeling of being run-down. In addition to soothing upset stomach, the supplement also alleviates side effects from other serious conditions and treatments such as chemotherapy.
Tropical Biolyte will be officially in stores and available to order on Monday, February 1, 2021.