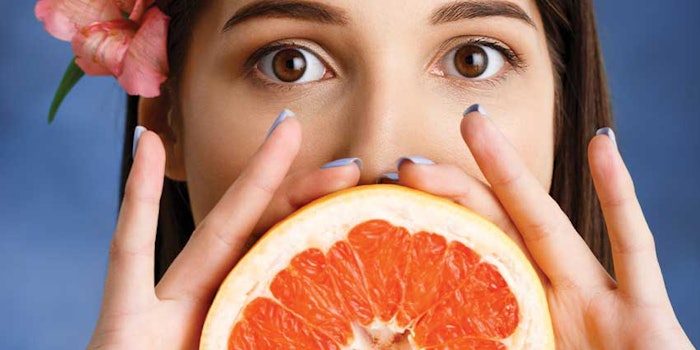 Take, for instance, one of the classic citrus applications: juice. One study projects the global fruit and vegetable juice market to reach $173 billion by 2024—growing at an estimated CAGR of 3.17%—driven by increased demand for healthy fooda. This includes cold-pressed juices, which preserve vitamins, minerals and enzymes that are typically lost in traditional juice-pressing methods, as well as juices fortified with functional ingredients like vitamins and probiotic bacteria.
Innate nutritional and health-promoting attributes give citrus a head start in this market. The USDA forecasted global orange juice production for 2018-2019 to jump 36% to 2.2 million tons in Brazil and the United States, due to an increase in supply and consumptionb. While North America is anticipated to maintain the maximum market share, followed by Europe, due to higher disposable income, increased awareness of health benefits makes Latin America and Africa regions to watch.
Citrus Oil
Health concerns are also on the forefront of the surging citrus oil market, which is slated to grow at a CAGR of 16.9% between 2019 and 2024, reaching $2.561 billion by the end of the periodc. While food and beverage is set to remain the dominant segment for citrus oils, therapeutic applications are on a major upswing, in applications such as aromatherapy and therapeutic oils. While oils such as grapefruit and lemon are extremely popular in this segment—due to properties such as antiseptic—the blending properties, availability and inexpensive sticker price will keep oranges at the top of the proverbial pile.
Much like fruit juices, citrus oils see their greatest strength in western Europe—particularly Germany and Spain—along with North America. The growing number of massage parlors and spas in Asia-Pacific, however, (along with the region's looser regulations and an increased demand for citrus oil applications in food and beverage) make it the fastest growing region for citrus oils.d