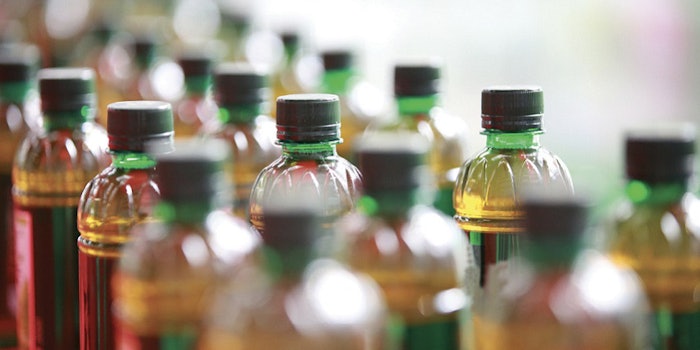 Stress has become a worldwide epidemic with consumers looking for solutions. According to a Mental Health Foundation reporta, 74% of UK citizens said that they "at some point felt so stressed that they felt overwhelmed or unable to cope." Across the pond, 86% of Americans who were surveyed in an American Psychosocial Association studyb were considered constant "digital checkers," which were associated with higher stress levels. This uptick seems to have a clear correlation with the ever-evolving and interconnected digital society.
Though stress is high, many consumers are focusing on wellness products as a way to address stress and improve their lifestyles. Tea and tea-based products have emerged as a way to provide momentary relief from the hectic day-to-day activities. The simple ritual of preparing tea brings to mind an image of slowing down – of slowly steeping a tea bag and inhaling its aroma – and remaining present. Science is also backing the claim that tea can relieve stress. In a study in the Psychopharmacology journalc, following a double-blind lab-controlled experiment, participants who drank black tea four times per day witnessed lower stress levels.
This increased focus in health and wellness, along with new offerings and formats, has complemented the tea market and spurred growth. According to Statistad, the global tea beverage market was estimated to be worth $49.46 billion in 2017 and is forecasted to reach $73.13 billion by 2024. In 2017, Americans alone consumed over 3.8 billion gallons of tea with black tea and green tea as the most popular at 86% and 13%, respectively, while oolong, white and dark teas accounted for around 1% total.1 The largest growing segment of the overall tea market is the RTD tea beverage market. RTD tea accounts for 46% of total tea volume sales, surpassing tea bags with 44%.1 In the beverage category, the tea category is second only to packaged water.
Comfort On-the-Go
Blending traditional steeping with easy-to-consume applications, RTD tea brands are combining the accessibility of canned or bottled beverages with the simple pleasure and comfort that tea provides.
One of the leaders in the RTD tea space is Lipton with its Pure Leaf brand, which saw slightly over $700 million in U.S. sales for the first four months in 2018e. The range of products offers a range of unsweetened, sweetened, diet and flavored products. For its flavored drinks, Pure Leaf offers a lemon, raspberry, peach, pomegranate, mint, lemonade, honey and apple cider flavor of its tea, created with natural flavors. Additionally, the brand offers its Tea House Collection, which is USDA-certified and created with natural flavors. The line of products includes organic green tea fuji apple and ginger, organic black tea Sicilian lemon and honeysuckle, organic black tea wild blackberry and sage, organic black tea Valencia orange peel, organic black tea strawberry and garden mint, and organic black tea spiced chai flavors.
Another popular tea brand is Arizona, which reported slightly under $600 million in U.S sales for the first four months of 2018f. Iconic for its steady price point of $.99, its canned tea line has been a popular product since the 1990s and has developed a following. Currently, its line of canned beverages includes green tea with ginseng and honey, lemon, peach, green tea lemonade, Georgia peach and red apple flavors, among others. Keeping up with consumer demand for natural products, Arizona also offers its bottled Good Brew brand in its Arnold Palmer (lemon flavored), peach, sweet, unsweetened and green tea.
Rounding out the top three U.S. RTD tea brands is Gold Peak with approximately $400 million in U.S. sales for the first four months of 2018g. In 2015, Coca-Cola purchased Gold Peak and Fuze Tea in attempt "to capture the enormous growth opportunities available to [them] in the global nonalcoholic ready-to-drink beverage industry."2 The brand currently offers sweet, unsweetened, green, slight sweet, raspberry, peach, lemon, lemonade, unsweetened lemon, unsweetened raspberry, slightly sweet lemon, diet green and extra sweet tea. The products are created using natural flavors and the bottle promotes its "home brewed taste."
The Future is Flavorful
Though these three tea brands are just a segment of the overall RTD tea market, one thing is clear: flavored teas are driving the market. Though RTD teas have taken attention away from traditional loose leaf and bagged tea, its spirit remains. Tea and tea flavors are being consumed to give us a sense of peace, of being grounded, while on the go. The flavorist plays a crucial role in this. Through their creations, consumers are ensured that an RTD tea's flavor remains consistent from the first sip to the last – putting their minds at ease and giving them a temporary sensory break from the bustling world around them.