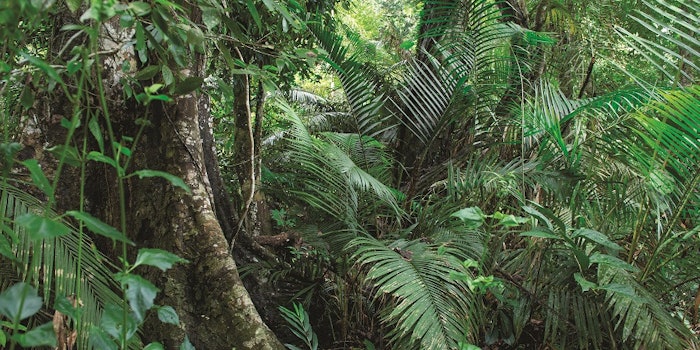 Givaudan
Geneva, Switzerland
2018 sales: CHF 5,527 milliona / $5,653 million
Good business momentum continued for Givaudan in 2018, the third year of its 2020 strategy, demonstrating what the company says is its ability to deliver on short-term objectives while investing for long-term success.
This path to the long term included strategic acquisitions during the year that included Naturex, Centroflora Nutra and Expressions Parfumées. The acquisition of Albert Vieille, a French company specializing in natural ingredients used in the fragrance and aromatherapy markets, was announced in late 2018 and completed in May 2019. Also, in 2018, Givaudan entered into a strategic partnership with Synthite, a global player in the supply of high-quality botanical extract ingredients. The acquisitions last year were part of a total nine such investments since 2014 that represented an additional CHF 1 billion of annualized sales – acquisitions that fit the company's 2020 ambition of creating further value through profitable, responsible growth.
With sales of CHF 5,527 million, Givaudan's top line growth in 2018 was a 5.6% increase on a like-for-like basis and 9.4% in Swiss francs, with a free cash flow of 12.7% of sales. These numbers were in line with the financial targets of the 2020 strategy and reflected growth in both of Givaudan's business divisions: flavor sales were CHF 3,002 million, an increase of 4.6% on a like-for-like basis and 10.8% in Swiss francs; fragrance sales were CHF 2,525 million, an increase of 6.6% on a like-for-like basis and 7.8% in Swiss francs.
Despite good progress being made against all three of its strategic pillars – growing with customers, delivering with excellence, and partnering for shared success – the company acknowledged that it faced challenges in 2018. Raw material prices increased significantly in all categories and price increases were introduced to compensate. In common with others in the industry, there were also significant supply disruptions in fragrance ingredients.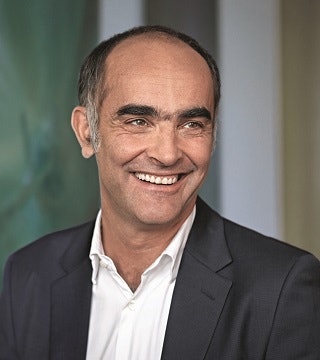 Gilles Andrier
CEO, Givaudan
Focusing on 2020 Strategy
Big numbers underline Givaudan's continued position as the global industry leader in flavors and fragrances. At the end of 2018, the company had 148 locations worldwide, 64 production sites, nearly 13,600 employees worldwide, and a market capitalization of CHF 21,016 million.
With financial targets also part of its strategy, Givaudan seeks to create value for its shareholders through sustainable and responsible growth. These targets aim to outpace the market with 4-5% sales growth and a free cash flow of 12-17% of sales, both measured as an average over the five-year period of the strategy cycle. In 2018, Givaudan maintained good business momentum and achieved results that were in line with the financial targets set for 2020. CEO Gilles Andrier says he is pleased with the results and with the company's progress towards its strategic objectives. "Our strong performance in 2018 demonstrates our continued ability to deliver on our short-term objectives, while at the same time investing for the long-term future success of our business through innovation, acquisitions and CAPEX," says Andrier.
Flavor division sales figures for 2018 included CHF 9 million from Centroflora Nutra, acquired in May, and CHF 146 million from Naturex, acquired in September. The sales performance was driven by new wins and strong business momentum across all regions. The division's key strategic focus areas of the 2020 strategy – health and well-being, and naturals – grew at double digit and high single digit levels respectively. From a segment perspective, beverages, dairy, sweet goods and snacks were the main contributors to the growth. Consumer demand for more natural, clean label and organic products is a key opportunity, and Givaudan continued to respond to this by joining forces with companies that allow it to provide a strengthened offering to its customers and become the market leader in naturals. Givaudan's acquisition of Centroflora Nutra was completed in 2018, and the acquisition of Naturex, with its strong portfolio of plant extracts and natural ingredients across the food and beverage, nutrition and health sectors, makes Givaudan a leader in natural flavors and natural ingredients.
Fragrance division passed a particular milestone in 2018. With strong market share gains over the previous few years, acquisitions and continued growth in high growth markets, Givaudan's fine fragrance business achieved global leadership during the year. "Historically, we have been the leader by far in consumer products, and after three years of close to double-digit growth we achieved leadership as well in fine fragrances. This is an important achievement for us," says Maurizio Volpi, president of the fragrance division, citing a combination of a strong team across the board and a good ingredients line-up, with captive ingredients being particularly successful.
While it was a good year for Givaudan overall, the impressive figures for 2018 coincided with another big number – the company celebrated 250 years of its heritage last year. To maintain its industry leadership in the coming years, Givaudan will no doubt be looking beyond this illustrious 250-year milestone and continuing to follow the paths set by its 2020 strategy.