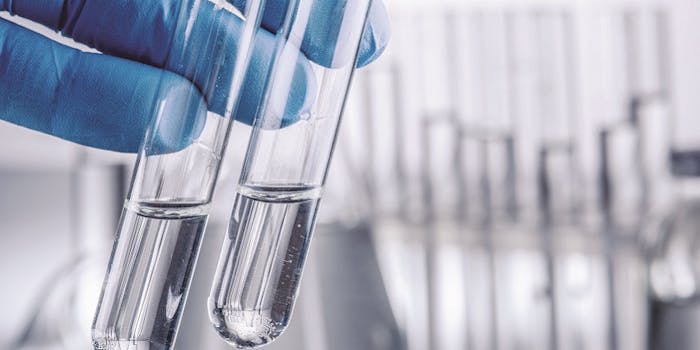 Huabao International Holdings Limited
Hong Kong, China
2017 sales: RMB 2,797.2 million/$414 million*
Estimated market share: 1.57%
Chu Lam Yiu, CEO
Huabao's growth from last year was nominal, but an increase nonetheless, particularly in its aroma chemical segment. The Hong Kong-based company led by CEO Chu Lam Yiu has remained quiet in the news, however similar to its fellow industry leaders, the company was faced with adapting to the rise in raw material costs and stricter regulatory requirements.
In the company's most recent financial report for its flavor and fragrance division, sales revenue reached RMB 987 million, an increase of 8.4% compared to RMB 910 million for the corresponding period in 2016, which accounts for approximately 60.1% of the total revenue. Operating profits of the segment were approximately RMB 522 million, a 0.8% increase compared to the corresponding period from the prior year. The company attributes its sales revenue increase to the recovery of the tobacco industry and increase of sales volume.
With the stabilization of China's economy, the company's tobacco flavors business reached a stable point with a steady increase of sales revenue. In food and beverage, the company worked to stabilize gross profit margins due to the sharp rise of raw material costs. While developing its domestic market, the company focused on developing and expanding its Southeast Asian markets. Overall growth was attributed to an increase in dairy beverages, as well as healthy beverages, notably fruit and vegetable juice, and plant-based protein and milk beverages. Consumer packaged goods are still in high demand, with snack foods and baked goods as key drivers for a rising urban population.
Guangzhou Huabao Food Co. Ltd. formed its new production line through different procurement strategies, while controlling its costs. Additionally, the Group will establish a new food flavors and food ingredients production facility in Yingtan, Jiangzi Province.
Raw material procurement for the fragrance division rose due to an increase in natural and imported raw materials. The division's detergent fragrance sales declined compared to last year with a decrease in demand from larger clients and environmental protection implications as factors. Overall, the fragrance division saw growth marked by household cleaners and personal care products. Additionally, production was suspended during the 2017 BRIC summit held in Xiamen, which affected the division's half-year performance.
Sales revenue for aroma chemicals reached RMB 250 million, an increase of 26.9% from RMB 197 million in 2016 – approximately 15.3% of the Group's revenue. The company attributed its growth in this segment to "the elimination of some industry capacity resulting from the increasingly stringent environmental protection requirements" and production upgrades, according to the company's financial report. Additionally, the company strengthened its aroma chemical business by successfully acquiring 95% of Jiangxi Xianghai for RMB 25.208 million, which will serve as an aroma chemical facility focused on production, R&D and sales.
Footnote:
*Accounting Period of April 1 to March 31