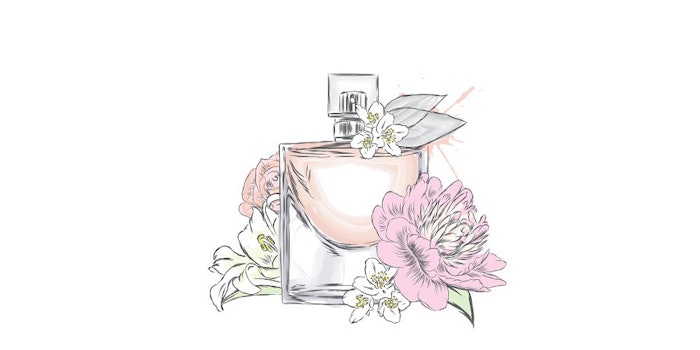 The Art and Olfaction Awards has announced the finalists for its 2018 event during Esxence, in Milan, Italy on April 5, 2018.
Established in 2014 by the Institute for Art and Olfaction, the award is given to four perfume creators, one experimental scent project and two individuals for contribution to scent culture and small-batch perfume. The goal of the awards is to raise public interest and awareness around independent perfume and the people that create them. The fifth annual Art and Olfaction Awards will take place in a public ceremony at The Tabernacle, in London, England, on April 21, 2018.
Similar to previous years, all entries are judged by a panel of judges from the perfume and art worlds. The 2018 jury include: Andy Tauer (Switzerland), Antonio Gardoni (Italy), Christopher Gordon (USA), Grant Osborne (UK), Harald Lubner (Germany), Josh Meyer (USA), Sarah McCartney (UK), Andreas Wilhelm (Switzerland), Bibiana Prival (USA), Dana El Masri (Canada), Dawn Spencer Hurwitz (USA), Matthias Janke (Germany), Ulrike Knöll (Germany), Spyros Drosopoulos (Netherlands), Cristiano Canali (France/Italy), Denyse Beaulieu (France), Helder Suffenplan (Germany), Jeanne Doré (France), Katie Puckrik (England), Luca Turin (Greece), Mark Behnke (USA), Ashraf Osman (Switzerland), Caro Verbeek (The Netherlands), Darin Klein (USA), Sarah Baker (England), Simon Niedenthal (Sweden), Zoe Crosher (USA), Frederic Jacques (USA), Hall Newbegin (USA) and Mandy Aftel (USA).
Artisan Category Finalists:
Bee's Bliss
by Sonoma Scent Studio (USA)
Perfumer: Laurie Erickson
Chienoir
by BedeauX (UK)
Perfumer: Amanda Beadle
Cigar Rum
by Strangers Parfum (Thailand)
Perfumer: Prin Lomros
Club Design
by The Zoo (USA/Germany)
Perfumer: Christophe Laudamiel
Impressions de Giverny
by Fort and Manle (Australia)
Perfumer: Rasei Fort
Morah
by Pryn Parfum (Thailand)
Perfumer: Prin Lomros
Silphium
by Stora Skuggan (Sweden)
Perfumer: Tomas Hempel, Olle Hemmendorff
Touchstone
by Aether Arts Perfume(USA)
Perfumer: Amber Jobin
Villa M
by Paul Schütze Perfume (UK)
Perfumer: Paul Schütze
Wonderly
by The House of Oud (Italy)
Perfumer: Andrea Casotti
Independent Category Finalists:
A.E.O.M.
by Bijon (Germany)
Perfumer: Cécile Zarokian
for Oliver Babic
Ankh Sun Amon
by Anima Mundi (Italy)
Perfumer: Cristian Calabrò, Andrea Casotti
for Emilia Chinigò
Cacao Aztèque Eau de Parfum
by Perris Monte Carlo (Monaco)
Perfumer: Mathieu Nardin
for Gian Luca Perris
Elephant
by Zoologist (Canada)
Perfumer: Chris Bartlett
for Victor Wong
L'Eau de Virginie
by Au Pays de la Fleur d'Oranger(France)
Perfumer: Jean-Claude Gigodot
for Virginie Roux
London
by Gallivant Perfumes (UK)
Perfumer: Karine Chevallier
for Nick Steward
Nuit de Bakélite
By Naomi Goodsir (Australia/France)
Perfumer: Isabelle Doyen
for Naomi Goodsir, Renaud Coutaudier
Osang
by Talismans - Collezione Preziosa (Italy)
Perfumer: Giovanni Festa
for Stefania Squeglia
Pink Heart v.6
by Map Of The Heart (Australia)
Perfumer: Jacques Huclier, Nisrine Grillie
for Sarah Blair, Jeffrey Darling, Giovanna Aicardi
Rose Olivier
by Bastide (France)
Perfumer: Mathieu Nardin
for Frederic Fekkai
Sadakichi Award Finalists:
Olfactory Games
by Maki Ueda (Japan/ The Netherlands)
Under the Horizon
by Oswaldo Macia (Colombia/ UK)
Smoke Flowers
by Peter de Cupere (Belgium)
Whoa (Pineapple Nails)
by Aleesa Cohene (Canada)
The Library of Smell
by Hisako Inoue, with Anne Marr (Japan/Germany)