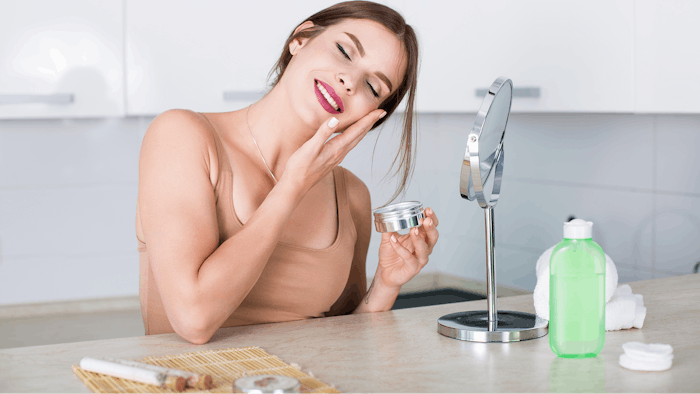 dreamstime
CORE Industrial Partners (CFI), a Chicago-based private equity firm, has announced the acquisition of Contract Filling Inc. (CFI), a specialized contract manufacturer of high-end fragrances, deodorants and cosmetic products, by CORE portfolio company Arizona Natural Resources (ANR), based in Phoenix, Arizona. The acquisition solidifies ANR's position as one of North America's largest manufacturers of personal care and beauty products.

Related: Check Out The Latest Appointments in F&F
Founded in 1983 and headquartered in Cedar Grove, New Jersey, CFI is a contract manufacturer of fragrances and deodorants with nearly four decades of experience. CFI provides a full range of compounding, filling and packaging solutions for major cosmetic brands and luxury fragrance houses. The company's product offering includes perfume, cologne, hairspray, body mists and deodorant. In addition, CFI is one of the few manufacturers in the United States with the unique facility specifications, advanced manufacturing equipment and safety certifications required to produce alcohol-based personal care products.
CFI is the fourth addition to CORE's ANR platform. Together, CFI and ANR have more than 800,000 square feet of production space and 70 filling lines across four manufacturing facilities in Arizona, California, Nebraska and New Jersey. The combination will expand ANR's product portfolio in the high-end fragrance category and enable the platform to serve a broader range of personal care and beauty applications across a wide spectrum of unit sizes.
Frank Papa, senior partner of CORE, said, "The acquisition of CFI further advances CORE's vision to build a leading beauty and personal care contract manufacturing franchise serving both established and emerging brands. In addition, CFI is highly complementary to the ANR platform, extending our geographic reach with a presence on the East Coast and expanding our product portfolio by adding fragrances and deodorants. We are pleased to add CFI to ANR and will continue to pursue complementary acquisitions as we build out our nationwide platform."
Christine Staples, CEO of ANR, said, "ANR is continuing our expansion in the personal care and beauty market, and we continue to actively invest in the infrastructure, technology and human expertise needed to become the manufacturer of choice in this growing industry. I am excited about this opportunity to redefine the contract manufacturing industry and lead ANR in its next phase of success. With CFI, we have expanded our ability to serve customers worldwide and offer unmatched product innovation, formulation expertise, and manufacturing and logistics services."
Want to know everything going on in flavor & fragrance? Sign up for P&F+'s newsletter. You can also follow along on Instagram and LinkedIn.