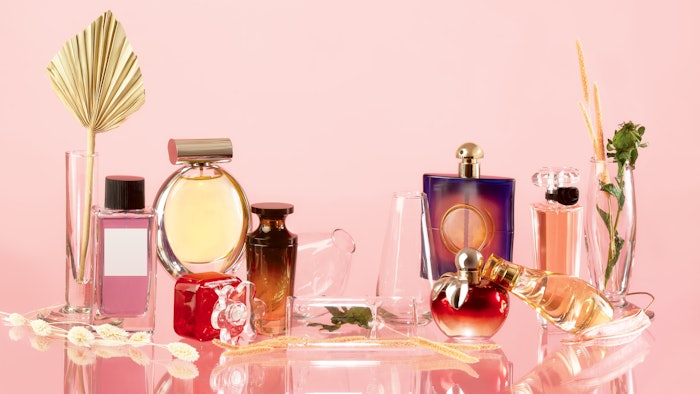 Inter Parfums announced that for the three months ended June 30, 2022, net sales rose to $244.7 million, up 18% from $207.6 million from the second quarter of 2021. At comparable foreign currency exchange rates, consolidated 2022 second-quarter net sales increased 24% compared to the second quarter of 2021.
Related: Inter Parfums Announces CFO Russell Greenberg's Retirement
Of note, the average dollar/euro exchange rate for the current second quarter was 1.06 compared to 1.20 in the second quarter of 2021 while for the first half of 2022, the average dollar/euro exchange rate was 1.09 compared to 1.20 in the first half of 2021. Inter Parfums plans to issue results for the 2022 second quarter on or about August 9, 2022.     
Jean Madar, chairman and CEO of Inter Parfums stated, "Despite supply chain disruptions, inflation, lockdowns, transportation issues, the strength of the dollar, store closures, sanctions, the slow recovery of international travel, logistics difficulties in the U.S. caused by a change in shipping software by our local partner, and the war in Eastern Europe, 2022 is proving to be an exceptionally strong year for us on both sides of the Atlantic. Second quarter sales by our U.S. operations were outstanding, with substantial comparable quarterly gains by GUESS?, Abercrombie & Fitch, Oscar de la Renta, and MCM, increasing 39%, 40%, 35%, and 56%, respectively. Incremental sales of Ferragamo fragrances also factored into the increase. Of note, Uomo by GUESS? was the only major launch during the second quarter; legacy scents and flankers fueled the gains by the other brands. Among the new flankers which launched in the second quarter were Authentic Moment by Abercrombie & Fitch, and a collector's edition of our MCM scent."
On the subject of European operations, Madar noted, "The surge in the dollar masked the gains by our leading brands. Montblanc, for example, grew net sales by 6% in dollars but 20% in euros. Similarly, Jimmy Choo brand sales rose 4% in dollars and 18% in euros, while Coach sales increased 13% in dollars and 28% in euros. In fact, in total, our European operations generated sales growth of 17% in euros but only 3% in dollars. On the upside, our gross margin will once again benefit from a strong dollar as almost 50% of net sales by our European-based operations are denominated in U.S. dollars, while most of its costs are incurred in euros. In the second quarter, we launched the Moncler duo, Jimmy Choo Man Aqua and Lanvin Mon Éclat, along with the rollouts of Montblanc Legend Red, Kate Spade Sparkle and Coach Wild Rose which debuted in the first quarter."
Russell Greenberg, executive vice president and CFO noted, "Throughout 2021, our sales far exceeded expectations and as a result, our promotion and advertising expenses, which are an integral part of our success, didn't keep pace. This year, we have stepped up our investment in promotion and advertising to support new product launches and to build brand awareness to more accurately reflect our quarterly and expected annual sales. Promotion and advertising approximated 19% and 16% of net sales for the three and six months ended June 30, 2022, respectively, as compared to 16% and 14% for the corresponding periods of the prior year. For the full year, we continue to budget aggregate promotion and advertising expense of 21% of net sales with the greatest amount spent in the fourth quarter which serves as a sales catalyst for the coming year."
Greenberg also noted, "Our 2022 year-to-date bottom lines benefitted from a positive swing in 'other income' dominated by gains foreign currency. Our consolidated effective tax rate was 24% for the current first half, as compared to 30.0% for the corresponding periods of the prior year."
Greenberg continued, "We closed the second quarter with working capital of $445 million, including approximately $196 million in cash, cash equivalents and short-term investments, and a working capital ratio of 2.9 to 1. The $117 million of long-term debt primarily relates to the acquisition of the new headquarters of Interparfums SA, our 73% owned Paris-based subsidiary, which was financed by a 10-year €120 million (approximately $125 million) bank loan. Approximately €80 million of the variable rate debt was swapped for fixed interest rate debt with a maximum rate of 2% per annum."
Want to know everything going on in flavor & fragrance? Sign up for P&F+'s newsletter. You can also follow along on Instagram and LinkedIn.