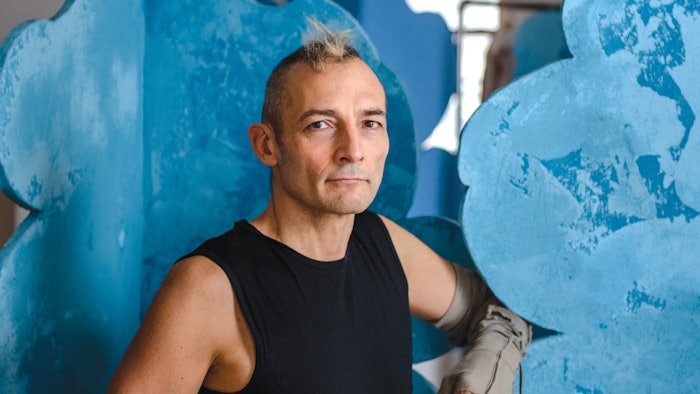 In June, perfumer Christophe Laudamiel launched perfumeryethics.org as a call to industry professionals to honor authorship recognition of fragrances. The site reads, "A perfume formula freezes magic, an emotion, a portrait or a landscape like a photograph or a painting. It deserves respect and legal protection." 
Related: Perfumer Notes: The Magic of Phenyl Ethyl Alcohol
The Perfumery Code of Ethics consists of eight commandments:
I. Originality: We pledge to create or promote original olfactory forms. Borrowed forms shall have their original creators and formula owners named and rewarded. Plagiarism is not tolerated. 
II. Art and Design
III. Respect
IV. Anti-Fog
V. Sampling 
VI. Disclosure: Upon reviewing a scent, monetary or in-kind contribution from the scent composer, owner, brand or distributor will be acknowledged. 
VII. Flagging
VIII. Clean Slate
During World Perfumery Congress 2022, the discussion began on the conference floor during Calice Becker's session, as recounted in Art Forum, "[..]The discussion became heated in one of the conference sessions, when master perfumer Calice Becker of Givaudan, co-president of the International Society of Perfume Creators—and the nose behind Dior's J'Adore and Hilfiger's Tommy Girl, two of the best-selling-est perfumes in the world—mixed it up with Laudamiel after he asked why most perfumers were still not receiving credit for their compositions. Rodrigo Flores-Roux, also of Givaudan and author of another crazy-popular scent you might have heard of—Clinique Happy—also piped in to call for greater efforts toward naming creators. Becker parried that authorship recognition would occur "organically" and that a tradition of "gentlemen's agreements" has prevented perfumers from usurping the fashion brands and celebrity mythmaking. The majority of creators remain ghost perfumers."
Fragrances creators are invited to learn more and have the opportunity to pledge their support the initiative. 
For more information regarding the Perfumery Code, visit perfumeryethics.org/the-code.
Want to know everything going on in flavor & fragrance? Sign up for P&F+'s newsletter. You can also follow along on Instagram and LinkedIn.