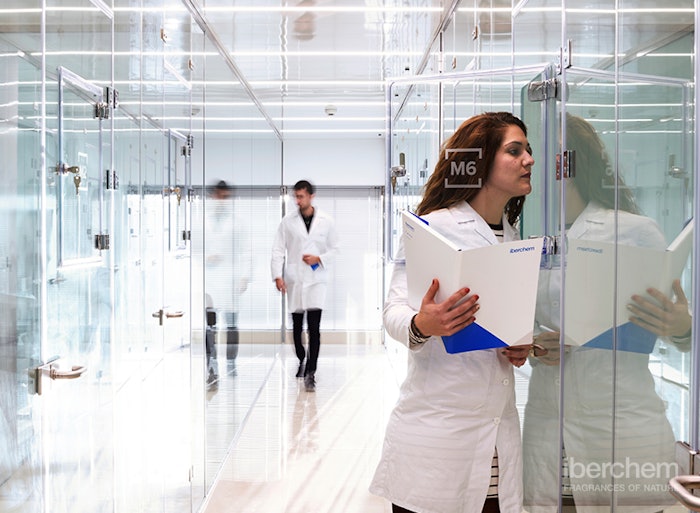 The Iberchem Group, part of Croda International Plc, has announced its financial results for the 2021 fiscal year, with sales surpassing €200 million.
Related: Iberchem Launches Vernovacaps Biodegradable Fragrance Encapsulation Technology
The company credits its success to steady organic growth supported by an increasing number of sales synergies and business opportunities resulting from its acquisition by Croda and the acquisition of Grasse-based fragrance house, Parfex, in 2021.
Manuel Gonzalez, finance director of the Iberchem Group, said, "We have seen an exciting year on many levels. Despite a certain lack of visibility during the first half of the year due to the ongoing pandemic, we observed rapid growth over the last two quarters. Across a large portion of our portfolio, we saw increased activity in the project pipeline. Even with COVID-19 continuing to impact some emerging markets, we were able to sustain a positive financial performance, aligned with our 2025 growth plan. We showed resilience and recovered in the areas of the business most affected by social distancing and travel restrictions, first in the Middle East and ultimately in Africa."
José Balibrea, managing director of the Iberchem Group, said, "In terms of overall business strategy, I am extremely pleased with how things are unfolding with Croda. Both companies are now more familiar with each other and can better align their efforts, while at the same time preserving the success Iberchem's business model has enjoyed over the last three decades. There are significant whitespaces in Western Europe and the United States where Iberchem has a huge potential to grow with the benefit of Croda's existing network and operations."
Balibrea continued, "As Croda completes its transition to a pure-play Consumer Care and Life Sciences company, we are excited for the new opportunities this will bring. We are already in a joint collaboration with Croda's botanical business unit in China and have an exciting project to be unveiled in this market, which is destined to multiply our existing production and R&D capabilities. We are extremely satisfied with the excellent work in progress in integrating Parfex into the Iberchem family. The skills and knowledge they bring in leveraging natural renewable raw materials for premium personal care and fine fragrances will play an important role in increasing our presence in the Haute Perfumery segment. Parfex is well-positioned to accelerate our sustainability ambitions and overall contribute to Croda's objective to become Climate, Land and People Positive."
Want to know everything going on in flavor & fragrance? Sign up for P&F+'s newsletter. You can also follow along on Instagram and LinkedIn.