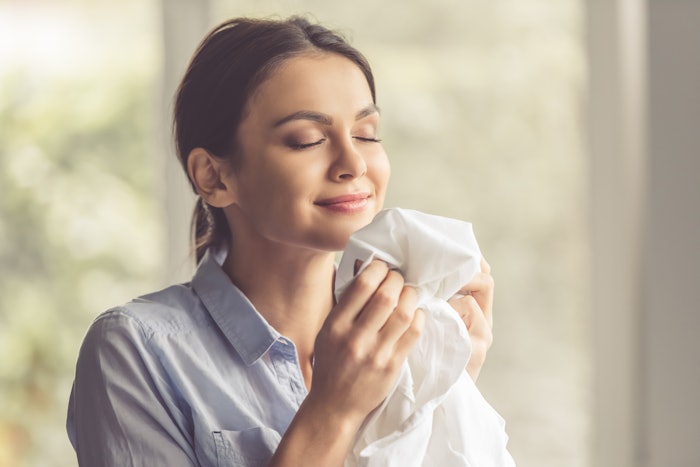 Iberchem announces the launch of VernovaCaps biodegradable fragrances capsules. VernovaCaps is said to be the only one with a biodegradability corresponding to the OECD's standards of "Readily biodegradable" (greater than 60% within 28 days) with further degradation afterward. Iberchem's first variant of Vernovacaps has been formulated for fabric softeners but will eventually be extended to other range of products such as personal care.
Related: Iberchem Achieves Zero Waste Certification
The new fragrance technology is designed to offer a high level of biodegradability while consisting of a minimum of 60% bio-based materials. Vernovacaps meets ECHA's (European Chemical Agency) proposed 2022 legislation on microplastics and 2027 ban on non-biodegradable microplastics due to its high level of biodegradability.
The new technology offers the same performance as Iberchem traditional encapsulation technology NeoCaps. Iberchem's capsules are designed to extend the fragrance performance in the latter stages of the laundry process, such as after drying, ironing, during storage or even while wearing.
Michael White, Fragrance Technologies director at Iberchem, said,"The fragrance technology department worked closely with the perfumers of Iberchem to present a new biodegradable capsules that meets the customers' expectations on both olfactory and performance levels. Our new Vernovacaps offer stable and robust fragrances that are not affected by the encapsulation process. To be among the very firsts companies in the fragrance industry to offer such fragrance solution demonstrates Iberchem´s capabilities and positions us as one of the leaders in fragrance technology solutions."