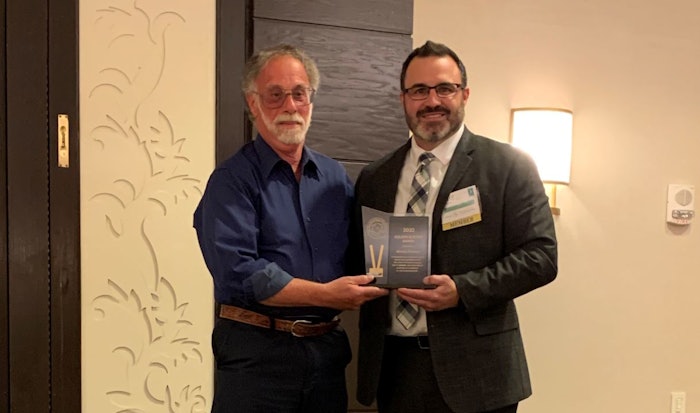 On May 5, in Newark, New Jersey, the Society of Flavor Chemists (SFC) announced Mike Fasano as the 2022 Golden Blotter Award recipient. Fasano is a retired director of Vanilla Technology at Tastepoint by IFF, boasting over three decades in the flavor industry.
Related: 2022 CSA Roundtable Recap
The SFC provided the following to honor its latest recipient:
Fasano's approach to creation was always collaborative while keeping the broader team top of mind. Instead of saying "what is this?" or "guess what this is?" he would ask "what does this remind you of?" when creating and evaluating flavors. 
Fasano says, "We simply don't train someone to be a flavorist. Circus animals are trained. You teach someone to be a flavorist.  And a teacher who can't learn, can't teach."
Fasano thrives within the team dynamic. He says to always give credit where it's due, no matter how small it may seem on its own, because little things add up. Things we as flavorists do and accomplish are never fully on our own. There are always people supporting and helping, and they are a deserving part of the accolades flavorists receive.
Fasano closed his Golden Blotter Award acceptance speech with two takeaways:
1. Keep it up.
2: Have fun.
Want to know everything going on in flavor & fragrance? Sign up for P&F+'s newsletter. You can also follow along on Instagram and LinkedIn.