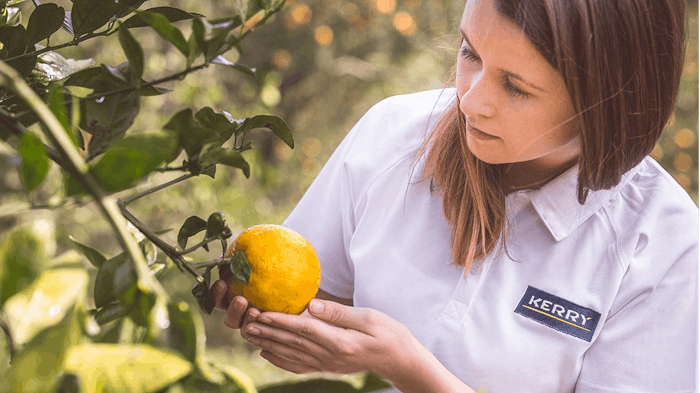 Kerry / Twitter
Kerry has released results for the first quarter of 2022, reporting continued strong business growth.
Related: Kerry Suspends Operations in Russia and Belarus
Highlights of the report include:
Group reported revenue increased by 8.1% in the period.
Group EBITDA margin increased by 10bps primarily driven by accretion from recent portfolio developments.
Taste & Nutrition's overall volume growth of 6.8% with strong growth across many developed markets.
Food EUMs of Meat, Bakery and Snacks achieved excellent growth.
Pricing of 4.6% reflected the pass-through of increases in raw material input costs.
Business volumes in emerging markets increased by 7.9%, as strong growth in LATAM, the Middle East and Southeast Asia was partially offset by challenging conditions in China.
Americas region overall volume growth of 6.7% led by Meat, Bakery and Meals.
Retail channel delivered good growth, with continued momentum in the food service channel.
LATAM delivered strong growth led by Mexico and Brazil.
Europe region volume growth of 8.5% led by Meat, Dairy and Beverage.
Retail channel delivered good growth, with strong growth in food service against lower prior year comparatives.
Growth in the region was led by the UK, Central Europe and Southern Europe.
APMEA region volume growth of 6.2% driven by strong growth in the Middle East and Southeast Asia.
Growth led by Snacks, Meat and Bakery.
Food service achieved good overall growth and retail performed well.
Dairy Ireland overall volume growth of 0.7% with increases across both Dairy Consumer Products and Dairy Ingredients.
Pricing of 18.7% reflected significant increases in dairy prices and raw material costs.
In March 2022, Kerry also completed the following acquisitions:
100% of the share capital of the company Almer Malaysia Sdn Bhd "Almer"
100% of the issued share capital of the company Natreon Inc. "Natreon"
93% of the issued share capital of the company c-LEcta GMBH "c-LEcta"
Edmond Scanlon, chief executive officer, said, "We were pleased with our start to the year despite challenging conditions in a number of markets. Taste & Nutrition achieved continued strong growth, particularly in developed markets. This growth was led by the Meat, Snacks and Bakery end-use markets. Growth in the retail channel remained strong while food service continued its excellent overall growth in the period. We also made good progress on the strategic front, enhancing our biotechnology portfolio with the acquisition of c-LEcta², while expanding our local presence in emerging markets with the acquisition of Almer² in Southeast Asia and further enhancing our footprint in the Middle East and Africa. As overall market conditions remain highly dynamic, we are actively managing the inflationary environment in close collaboration with our customers. As previously announced, we have taken the decision to suspend our operations in Russia and Belarus and we continue to work through the challenges presented in China since the introduction of localized restrictions. As we commence a new strategic cycle, the progress we've made positions us strongly for growth. We are reaffirming our full-year earnings guidance."
Want to know everything going on in flavor & fragrance? Sign up for P&F+'s newsletter. You can also follow along on Instagram and LinkedIn.