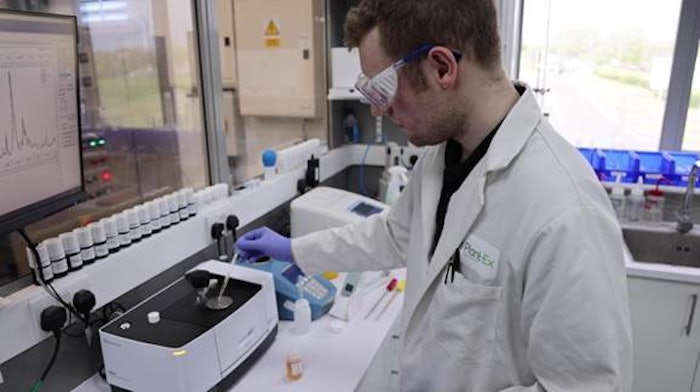 Plant-Ex Ingredients Ltd was established in 2010 and focuses on the manufacturing of natural colors and coloring foodstuffs, top note flavors, natural extracts and food protection systems. Headquartered in the UK, recent growth markets for the company include:
Related: Bedoukian Research Announces Partnership with Ardra Inc.
In 2018, Plant-Ex Ingredients Ltd purchased the assets of RD Campbell & Co Ltd in and transferred production of the flavors from Twickenham to their BRC A Grade factory outside Bristol in the southwest of the United Kingdom.
In 2019, Plant-Ex Ingredients launched Plant-Ex Gida in Turkey. With a factory in Konya and sales offices in Istanbul, the growth of the Turkish branch has recorded high sales after the pandemic started to slow down and achieved industry-standard accreditation BRC A grade in May 2021.
In 2021, Plant-Ex U.K. made a further expansion to adding an 18,000 sq. ft. building at the main site, Access 18 in Avonmouth. The new building houses a Technical Support Facility combining four NPD laboratories for the key divisions in the organization; Natural Colors, Top Note Flavors, Extracts and Food Protection Systems, as well as a development kitchen.
In 2021, Plant-Ex opened another branch in Poland. Plant-Ex Polska have already established logistics and storage operations. Designed to prevent European Union clients from extra delays and costs of Brexit customs issues. Having a branch in Poland is also a chance to extend sales activities in the Polish market, and other countries of central Europe. The aim is to bring a level of service excellence to E.U. partners and customers and to become a driving force in the supply of natural colors, top note flavors and extracts in Europe.
Plant-Ex has achieved a 15% year-on-year sales growth for the past decade.
The company has also invested 1.5 million euros to improve the services provided and more than 10% of the organization's headcount working in R&D laboratories.
Want to know everything going on in flavor & fragrance? Sign up for P&F+'s newsletter. You can also follow along on Instagram and LinkedIn.