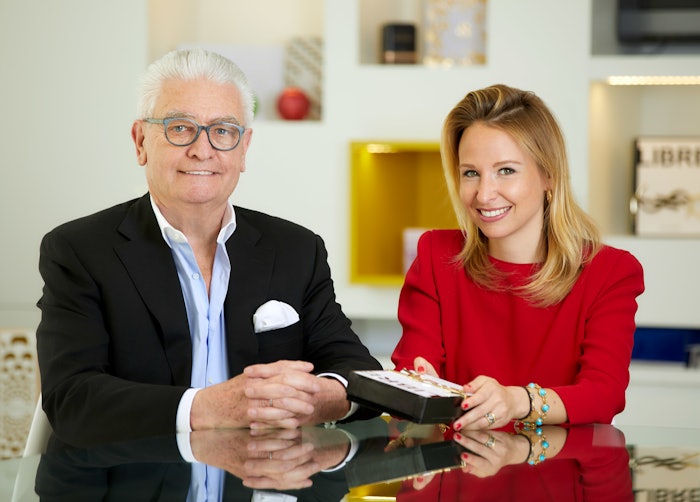 The Cosfibel Group has appointed Marie Sermadiras chief executive officer of all its operational subsidiaries, effective January 3, 2022.
Related: Cosfibel Signs E-Commerce Box for Scents of Wood
Sermadiras joined Cosfibel in May 2021 as executive vice president to prepare her transition to full operational leadership.
She will report to her predecessor, the group's executive chairman, Alain Chevassus, who founded Cosfibel in 2001 and has been the company's main shareholder since then.
In 2021, the Cosfibel group reached a turnover close to $85 million, slightly above 2019's results, reinforcing its market share while preserving its profitability.
The group is expecting a strong 2022 with an objective of reaching the $100 million turnover milestone, with a strong focus on high-value-added markets such as cosmetics, wine, spirits and fine food.
Sermadiras's main mission will be to build the path for profitable and sustainable growth, structuring Cosfibel to become a midcap player on its market. This growth will mainly rely on a double-digit organic growth, supported by external acquisitions that will depend on opportunities created in complementary niche markets.
Sermadiras will count on the support of two leaders of the organization who will continue to sit at the Executive Committee of the company; Stanislas Peronnet, deputy managing director, who has been recently entrusted with a new strategic mission of leading all innovation and sustainability topics for the group, and Natali Spasenic, corporate CFO in charge of Finance, management control and Administration.
Chevassus said about the appointment, "I met Marie by a happy coincidence three years ago. The last seven months of common work confirmed my conviction that Marie's entrepreneurial spirit, past successes and enthusiastic team spirit would be strong assets for Cosfibel. I am particularly proud to pass the torch to a 32-year-old female leader who will—thanks to her modernity—be able to face today's world challenges and successfully serve our clients, our teams and our shareholders."
Sermadiras said, "I am proud to have been entrusted by Alain and am very excited about joining such a competent, expert and passionate team. We have absolutely all the assets needed to open a successful new chapter for Cosfibel, thanks to a strong corporate culture combined with healthy foundations. I look forward to developing the company further with a clear ambition to accelerate our diversification and modernization."
Want to know everything going on in flavor & fragrance? Sign up for P&F+'s newsletter. You can also follow along on Instagram and LinkedIn.