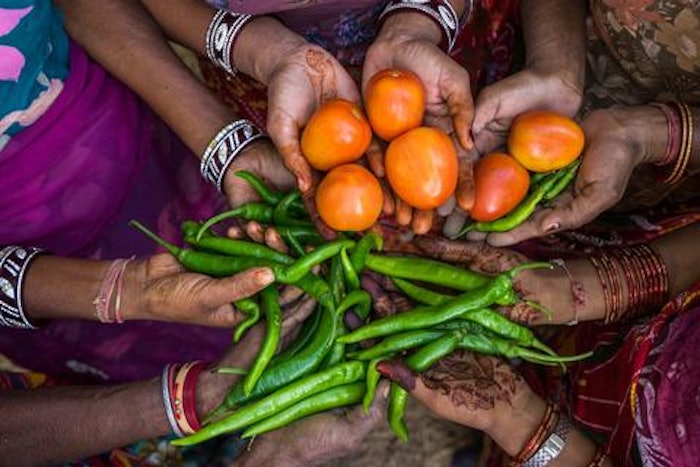 Solvay is partnering with BanQu to launch a transactional platform based on blockchain for its guar supply chain to ensure full traceability and transparency, boost equality and revenues for local farmers, and reduce face-to-face interactions during the COVID-19 pandemic. Solvay is the first chemical company to introduce BanQu and its blockchain platform in India.
According to a release, since October, Solvay's guar transactions started to be recorded on the platform, with the help of its local partner TechnoServe. This ensures full transparency for 2000 farmers on the prices and volumes of guar and will enable direct payment in the near future. Subsequently, the platform allows the recording of all the SGI program actions, such as:
Training on sustainable farming practices
School attendance for children
Installing programs dedicated to the empowerment of women farmers
Solvay's chief procurement officer, Lynn De Proft, stated, "We are very proud to launch this blockchain platform as it will ensure that no farmer is disenfranchised from the supply chain. This is a crucial step in our commitment to enabling a more sustainable supply chain and an important part of our Solvay One Planet initiative."
BanQu provides a fully digitized and secure non-crypto blockchain platform specialized in supply chain visibility and working with local contributors.
Ashish Gadnis, co-founder of BanQu added, "This partnership with Solvay is incredible because it sets the standard for how chemical companies should lead with a profit-with-purpose mindset."
Mike Radossich, president of Solvay Novecare, shared, "I'm thrilled that Solvay has taken another meaningful step forward in advancing the Sustainable Guar Initiative. Not only does our partnership with BanQu provide certainty to our customers when making sustainable sourcing claims, it further empowers farmers, including a large percentage of women, by offering the tools and knowledge needed to successfully compete in the guar economy." 
About Solvay's Sustainable Guar Initiative
In 2015, Solvay partnered with L'Oréal, Hichem and the NGO TechnoServe to create the Sustainable Guar Initiative, and Henkel joined the partnership in 2017. The initiative is designed to empower guar farmers in Bikaner, India with new tools and training for cultivating their crops. The initiative is focused on four main objectives:
Address climate challenges through sustainable agricultural practices
Help the farmers improve their yields
Empower women in the communities
Enable more transparency in our supply chain
Since the launch, the Sustainable Guar Initiative has been deployed in 46 villages and enrolled more than 9,000 farmers. Importantly, nerrly 25% of these farmers are women. As part of the Sustainable Guar Initiative, Solvay created a co-operative that gives farmers more bargaining power and women farmers are gaining more recognition by playing a larger role in the decision making. In addition to the training on guar farming practices, about 1,300 women have also been trained to plant and cultivate kitchen gardens in an effort to promote better nutrition and better health.
From 2015 to the end of 2020, the initiative led to a 125 percent increase in guar yields and an increase in revenues to guar farmers of 143%.
Want to know everything going on in flavor & fragrance? Sign up for P&F+'s newsletter. You can also follow along on Instagram and LinkedIn.