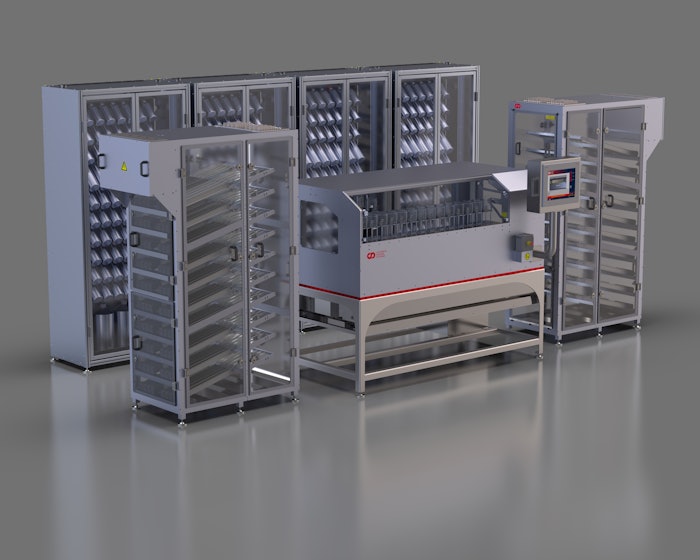 courtesy
We are only in the first quarter of 2023, and the fragrance industry is making headlines with digital technology innovation launches. The global artificial intelligence market size was valued at $136.55 billion in 2022 and is projected to expand at a compound annual growth rate of 37.3% from 2023 to 2030, according to a report by Grand View Research. The industry is echoing this growth with investing in platforms and technologies to enhance data collection methods and methods. Here are six launches in the digital technology realm so far in 2023.
1. Google Spin-Off Osmo Develops AI to Create Aroma Molecules for Fragrances
Led by neuroscientist and entrepreneur Alex Wiltschko, Ph.D., Osmo's team is said to have built the first map of odor to predict what a molecule smells like from its structure. Osmo is now using this map and generative artificial intelligence (AI) to create a new generation of better, safer, environmentally friendly aroma molecules for the growing flavor and fragrance market.
Osmo combines machine learning, data science, psychophysics, olfactory neuroscience, electrical engineering and chemistry in a multi-disciplinary approach. Osmo's digital olfaction research was validated at Google Research, including a 2019 study that used Graph Neural Networks to predict the smell of a molecule from its structure.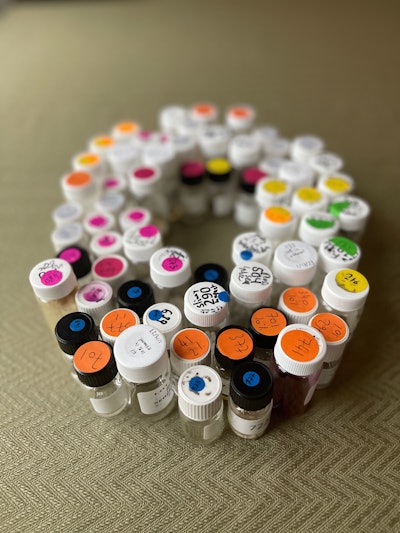 2. Givaudan Unveils AI Technology Myrissi to Predict Emotional Perception of Fragrance
Myrissi is a layer in Givaudan's 2025 strategy to expand customer-centered digital solutions. The technology is said to capture and predict the spontaneous emotional perception of fragrance experienced by consumers, determining the best alignment between colors, emotions and scents.
Per Givaudan, the Myrissi algorithm is designed to deepen the understanding of consumers' emotional mechanisms. This technology is the result of a decade of academic research in brain imagery and AI, to decode the spontaneous olfactory connection with color, modeled based on a database of more than 25,000 consumer tests.
3. Givaudan Debuts Well&Be Multisensorial Fragrance Well-being Platform
Per Givaudan, 64% of consumers consider themselves to work in an 'always on' culture causing physical and mental stress, and where 73% think a fragranced product should provide a mental escape. Well&Be is designed to address the depths and layers of human emotion in a diverse, inclusive and fast-evolving culture of well-being. The platform is said to merge neuroscience, consumer intelligence and digital innovation (Myrissi and MoodScentz) as well as AI technologies.
By pushing the boundaries of well-being understanding through renowned mood technologies and the principle of sensorial congruence, Well&Be was created to help define outstanding emotional product experiences for consumers, powered by fragrance.
4. Iberchem Launches Vita Digital Fragrance Creation Tool
Iberchem launched Vita digital assistance tool designed to provide precise naturality data to accelerate the development of natural fragrances according to ISO16128 standards.
The accurate naturality data provided by the tool delivers increased transparency for natural ingredient sourcing. Per Iberchem, this transparency furthers the company's vision to expand its natural ingredient portfolio as perfumers can utilize Vita to refine their creative palette accordingly, to a more nature-conscious ingredient selection with speed and ease, delivering natural fragrances faster.
5. ADS Lands Contract to Provide First Hybrid Dosing Robot to Firmenich
The high-tech robot is designed to automate the process of accurately measuring out hundreds of flavoring solutions, which go on to determine the taste profile of food and beverages. 
The Tonsley Innovation District-built robot will include hybrid technology, combining two different methods of dosing that are said to ultimately achieve faster speeds and a higher automation rate. 
ADS co-founder and managing director Masoud Bahmai said his business was one of just five companies in the world offering the specialized dosing technology, allowing scent and flavor formulas to be compounded on the machine in minutes instead of hours. 
6. Moodify Launches First AI-based Algorithmic Malodor Control Application
 Said to be the world's first AI algorithmic malodor control formulation application, Moodify White is designed for masking bad smells that enable a quick, highly effective and component-flexible malodor control formulation process.
The application was developed based on 15 years of academic research and development of Moodify's AI-based algorithms, which are said to select the best combination of odor neutralizers, creating a customized formula matching the target customer's malodor requirements.