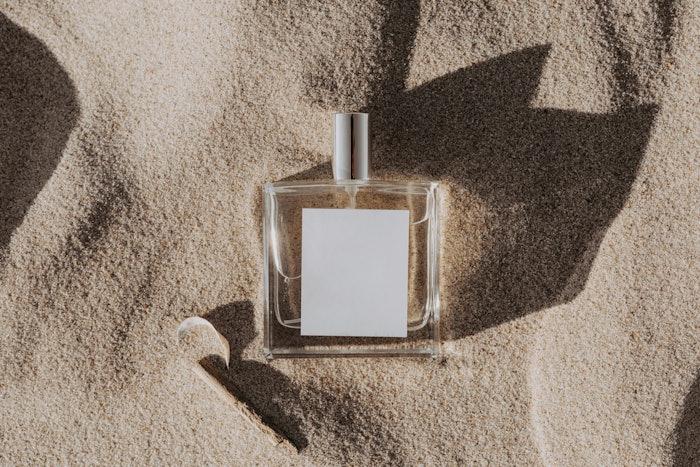 PEXELS
Firmenich has launched EcoScent Compass Next Generation the upgraded version of its inaugural tech. Originally launched in 2018, EcoScent Compass acts as a science-based impact measurement tool for eco-fragrance design. The updated technology was designed to meet consumers' needs and demands for conscious fragrances while enabling a higher degree of precision in sustainable creation and understanding.
Now with 45 fragrance claims and 20 ingredient claims, EcoScent Compass Next Generation is said to advance clients' ability to communicate sustainable progress with consumers by translating numbers into claims and proof of impact, echoing the company's efforts to be a leader in conscious perfumery.
"At Firmenich, we continue to blaze the trail when it comes to sustainability in fragrances by pioneering transparency in the industry. Sustainability transformations hinge on data sharing and with EcoScent Compass Next Generation, we enable our clients to assess their creations, make enlightened decisions and help them reach their sustainability goals," says Ilaria Resta, president of Perfumery at Firmenich.
The updated EcoScent Compass offers more than 80 data points for each ingredient and three key pillars: circular creation, climate, and nature, and impact on people and community. The additional data points are said to support a more precise and complete sustainability view of the fragrance.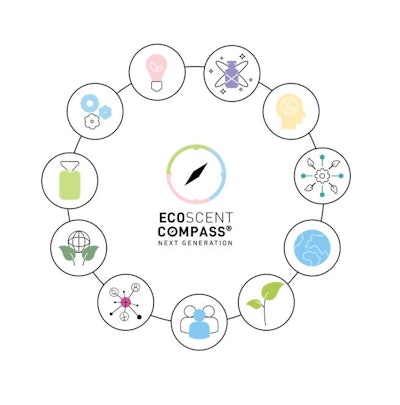 "The availability and management of accurate, verifiable sustainability measures are essential to achieving corporate ESG metrics and shared global goals," adds Michal Benmayor, vice president of Global Perfumery Sustainability. "Companies must not only use tools to record, report and act on sustainable business data within their operations but also share it across their networks of suppliers and partners to unlock the potential for positive impact at scale. Challenges are evolving and what needs to be addressed today are the major concerns on carbon emissions and biodiversity. With EcoScent Compass Next Generation, Firmenich is enabled to take the lead."