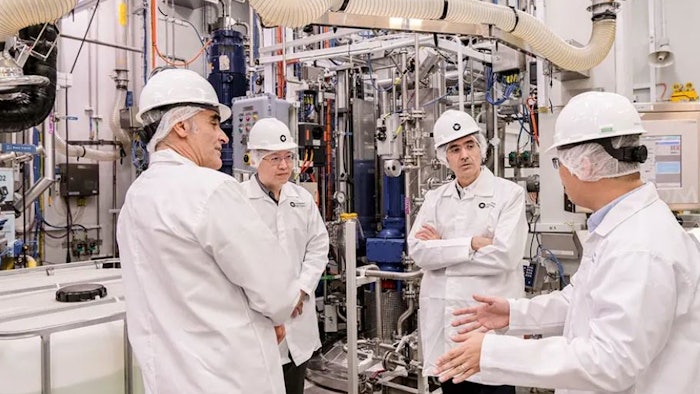 GIVAUDAN PRESS RELEASE
On Tuesday, December 6, 2022, Givaudan inaugurated its first integrated fragrance encapsulation center in Singapore.
Givaudan invested CHF 30 million into the Green Mark Gold certified encapsulation center. The center is designed to offer all of Givaudan's encapsulation capabilities including research, creation with dedicated perfumers on-site, production, and industrialization capabilities with a scale-up lab. 
Gilles Andrier, CEO, commented, "This encapsulation center based in Singapore underscores our commitment to the Asia-Pacific region, aligned with our high growth markets expansion objective. Having all our encapsulation facilities housed in the same location will significantly sustain our innovation, operational reliability and internal agility, to effectively support our customers' growth."