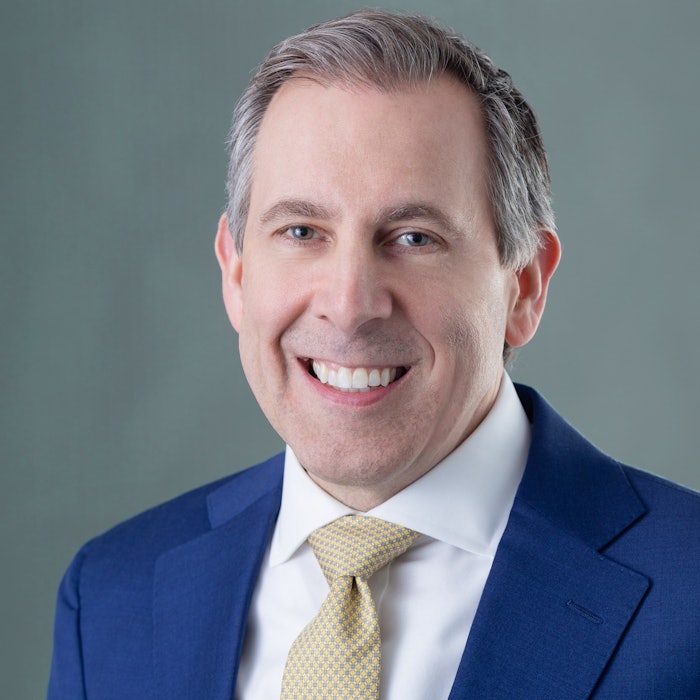 The National Confectioners Association (NCA) has named Bazooka Candy Brands president, Tony Jacobs, the chair of the NCA board of trustees.
Jacobs most recently served as vice chair and will take over for departing NCA board chair Barry Rosenbaum, president of Nassau Candy Distributors. Jerry Hagedorn, executive vice president of Barry Callebaut, will serve as vice chair of the board.
Jacobs also served as the association's political action committee chair and was instrumental in building an effective and successful CandyPAC. 
NCA announced additional appointments to its board of trustees:
Carrie Abbott, Newfangled Confections
John Kretchmer, American Licorice Company
Rob Nelson, Elmer Chocolate
Stephanie Stuckey, Stuckey's
Steve Gohde, The Allan Sullivan Company
John Downs, NCA president and CEO, said, "Tony's keen understanding of policy and politics and his knowledge of the industry make him an incredibly effective thought leader for our industry."
Jacobs said, "I am honored to take on this role to advocate on behalf of hundreds of confectionery companies and the nearly 58,000 American workers they employ. In a challenging environment, our industry remains strong and vibrant as consumers, now more than ever, want treats in their lives. I look forward to working with the NCA membership and staff to ensure the continued strength of this cherished industry."