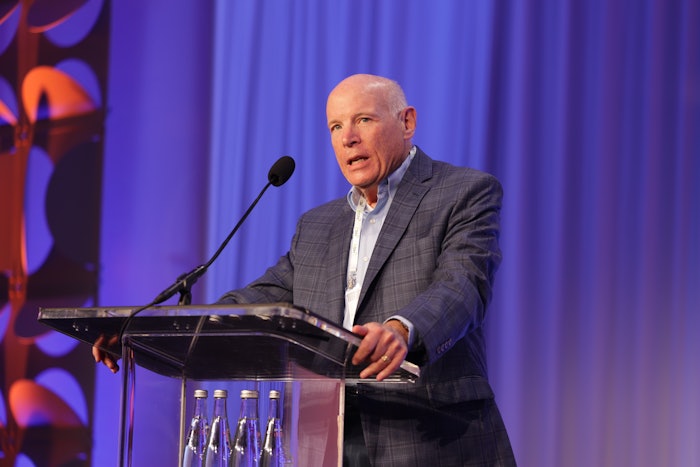 C/O NCA
The National Confectioners Association (NCA) has tapped Ross Born to receive the Lifetime Achievement Award at the 2023 State of the Industry Conference. Born served as the chief executive officer of Just Born Quality Confections before his recent retirement. The award recognizes his vision, hard work and dedication that has significantly contributed to the confectionery industry.
"Over his 40-year confectionery career, [Born] made incredible contributions to NCA and the entire confectionery industry, but it is his infectious positivity that stands out to me," John Downs, NCA president and CEO, said. "His passion for elevating the consumer experience, his spirit of cooperation and collaboration within the industry and his faithful support of NCA over the years have made Ross a role model I admire and respect tremendously."
Per the NCA, Born has been an active participant in NCA activities throughout his time in the industry, serving as the elected board chair from 2006-2008, and volunteering his time on the CandyPAC Committee and various government affairs committees, international steering committees and multiple strategic planning task forces. An ardent supporter of NCA's pursuits, Born ensured that his company was one of the first to sign up for the All Candy Expo in its debut year in 1997. The company has since been an integral part of what is now the Sweets & Snacks Expo.
For more than four decades, Born, a third-generation candy maker, served alongside his cousin David Shaffer in their family business, becoming co-presidents of Just Born in 1992. During Born's tenure, the company experienced significant growth with its iconic brands including Peeps, Mike and Ike, Hot Tamales and Goldenberg's Peanut Chews.