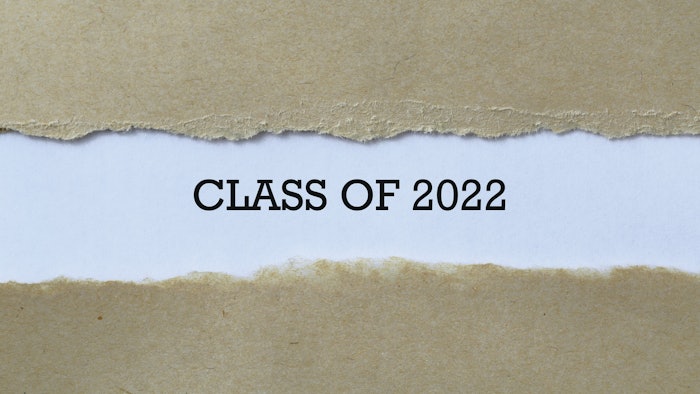 Before we jump into 2022's advisory board line-up, P&F+ would like to thank our 2021 advisory board members for assisting in our mission to bring together the entire F&F supply chain. Special thanks to our outgoing legacy members Asha Phekoo, Patrick Dunphy and Carlos Benaïm.
A new year calls for a revamped board. Readers will notice some familiar faces, including Darryl Do, Laure Moutet Manheimer, John Cavallo, Mattias Guentert, John Wright and Judith Michalski. To add new dimension to the group, P&F+ has ushered in some new faces to the roster, including Neha Okhade and Virginie Daniau.
Meet the
 

P&F+

 

advisory board:
John Cavallo, Ph.D., senior vice president, Citromax
John Cavallo, Ph.D., is an accomplished executive with a global business background in flavors, citrus ingredients and food and nutritional products. Previously, Cavallo held senior management positions at two related firms: vice president of technology and global business development at Trilogy Essential Ingredients and chief technology officer at Citrus and Allied Essences. Cavallo has also shared his expertise in positions at Trilogy Flavors Shanghai Ltd., Comax Flavors, Symrise and Givaudan. He is also a member of many technical organizations, including the American Chemical Society, International Food Technology, NAFFS and FEMA.
Virginie Daniau, corporate consultant
Virginie Daniau has worked in the fragrance industry for over 25 years. She spent a substantial part of her early career at the leading company in the F&F industry, where she acquired extensive knowledge of the fascinating world of fragrances. Originally trained as a scientist, with an M.Sc in chemistry, her debut in the fragrance industry was with the world of research and development, synthesizing new molecules and testing polymers. Very soon after, she moved to the creative side of the business where she developed successful fragrances.
She is a consultant member of IFRA, council member of the British Society of Perfumers and member of the SCS. Today, she is in demand as a corporate consultant, industry expert and speaker.
Darryl Do, perfumer, Delbia Do Fragrances
Darryl Do was born and raised in New York City and is a professional perfumer working for his family-owned business, Delbia Do Fragrances. Delbia Do was established in 1968 as a fragrance and flavor creator located in the Bronx. Do specializes in creating fragrances for niche brands and manufactures perfumes for many global brands, as well. He speaks globally on cosmetics, regulatory and USDA organic compliance. Do has taught Kenpo karate in New York City and perfumery at FIT and Kent State. He is a member of the American Society of Perfumers, WFFC, Cosmetic Industry Buyers & Suppliers and Fashion Group International.
Matthias Guentert, Ph.D., independent flavor and food consultant
Matthias Guentert holds a Ph.D. in food chemistry from the University of Karlsruhe, Germany. He recently retired from his executive leadership position with Symrise and has become a consultant. His main areas of expertise are food and flavor chemistry, innovation, business leadership and global regulatory. His most important leadership positions were in analytical research, flavor innovations, quality and regulatory and the supply chain.
Judith Michalski, senior flavorist, abelei flavors
Judith Michalski currently works as a senior flavorist for abelei flavors. Her 30-plus-year career creating flavors includes positions at Food Materials, Inc. (now IFF), Danisco (now Firmenich), Silesia, Edlong and Bell Flavors & Fragrances. She is a certified member of the Society of Flavor Chemists, as well as a professional member of the Institute of Food Technology.
Laure Moutet Manheimer, consultant
Born in Grasse, France, Laure Moutet Manheimer is the third generation of her family to provide essential oils to the flavor and fragrance industry. President of her family business for 30 years, in 2004 she merged her business with J. Manheimer who, in turn, was acquired by Kerry, Inc., where she served as vice president of the natural product division. Now "actively" retired, she is still involved with the industry, serving on the board of European Federation of Essential Oils, as well as part of the technical committee of the Women in Flavor and Fragrance Commerce.
Neha Okhade, junior perfumer, Agilex
Neha Okhade apprenticed in perfumery in India and refined her talents in Switzerland before making her journey to the United States. She joined the Agilex team in 2019 as a junior perfumer. Okhade has over 10 years of experience in the industry. She draws on her personal experiences to create fragrances that resonate emotion.
John Wright, independent flavorist and author
John Wright has worked as a flavorist for over 30 years, initially with Duckworths and PFW in the United Kingdom, then Bush Boake Allen in Canada, the United Kingdom and the United States, before joining IFF's U.S. operation. He is currently an independent consultant and the author of the technical book, "Flavor Creation."