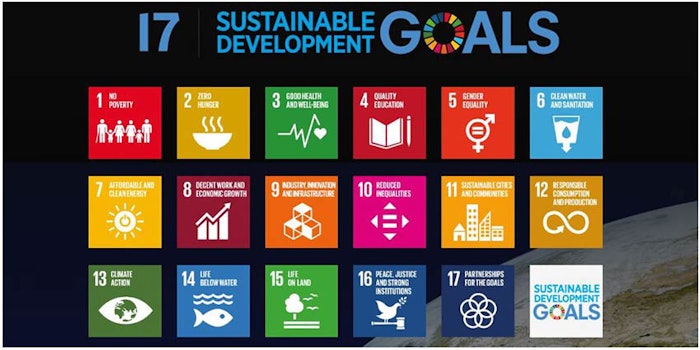 Firmenich has been recognized as a leader in advancing the United Nations Sustainable Development Goals (UN SDGs).
"Our inclusive capitalism business model aims to create long-term value for our customers and shareholders, while caring for our communities and the planet," said Gilbert Ghostine, CEO Firmenich. "Committed to making our business work for people and planet, we have embedded the SDGs in our growth strategy, and are clearly demonstrating that responsible business works for all." Among them:
People: Goal 10, Reduced Inequalities—A certified EDGE gender equal employer, the company's employees possess a diverse range of background and identities. It actively works with visually impaired professionals to advance its sensory capabilities.
Planet: Goal 13, Climate Action—In 2019 Firmenich was recognized as a global environmental leader by the CDP, achieving triple As in climate, water and forestry.
Society: Goal 3, Good Health & Wellbeing—The company's taste modulation technology TastePrint reduces up to 100% of added sugar naturally; in 2019, it removed 215 metric tons of sugar and 870 billion calories from food and beverage projects. It is also building up its green and plant-based proteins.