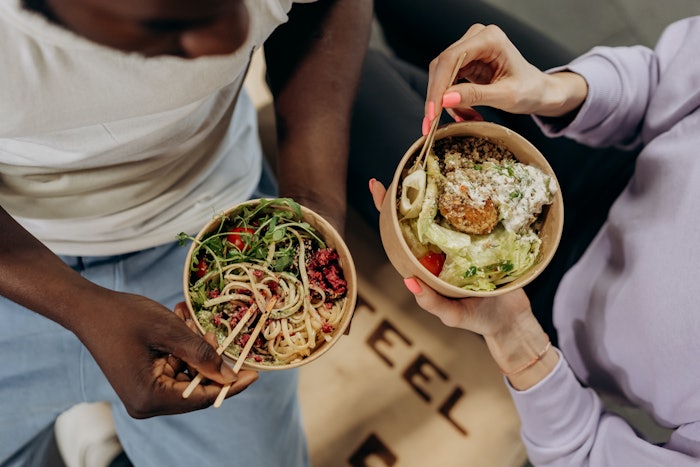 PEXELS
Bell Flavors & Fragrances, Inc. (Bell) recently announced updated trend inspirations for 2023 via the company's Spark–Ignites Creativity, Inspires Senses platform. 
Bell's Spark Trends platform outlined five global macro trends impacting consumers, representing core behavioral values. Each macro trend is then broken down into various microtrends tied to unique geographies, categories, flavors, fragrances and botanicals in the United States and across regional locations.
1. The Union of Imagination & Technology
Bell highlights the growing consumer interest in interconnectedness via physical and digital fusion called "phygital," and a gravitational pull toward the metaverse and digital dimensions. 
Microtrends for this category include fusion flavors and collaborations, craft immersive experiences and products that engage the senses and create memorable moments.
2. Green Innovation
The concept of green innovation is to safeguard the future of the planet, without sacrificing the familiar scents and taste sensations consumers continue to crave.
Microtrends for this category include flexitarian options as a way of a healthier lifestyle, clean label and value-adding tech to enhance the flavors, smells and appeal of natural ingredients and finished products.
3. Health-Forward
Bell has highlighted this trend to reflect the consumer interest in becoming immersed in holistic wellness and prioritizing mental health and self-care.
Microtrends for this category include mood modification through "natural" remedies including essential oils and products containing botanical extracts or food-grade botanicals. ​Another micro trend is balancing a healthy lifestyle and occasional indulgences as well as searching out brands that are incorporating functional ingredients and adaptogens into food, beverage and fragrance products while maintaining the familiar tastes, textures and sensorial experiences.
4. Curiosities and Indulgences
"Consumers have been searching for silver linings and are now giving themselves the permission to embrace escapism, indulge unapologetically and spark joy in unique ways," reads the report.
Microtrends include "newstalgia," putting a twist on a familiar favorite, limited edition products to capture a moment and bringing it back to basics by spotlighting "traditional foods and scents provide a connection to the stories of our ancestors." 
5. Cultural Roots
This leads us to cultural roots. Per Bell, "[c]onsumers remain passionate about paying it forward to mother earth, but now are more aware of human connections across the globe, championing diverse heritage, authentic values and sustainable." products.
Microtrends include sustainability, fair-trade certified business practices and the importance placed on businesses being hyperlocal in their offered products.
"Predicting the most impactful trends of the future is challenging, but the Spark platform always starts with a common denominator: the essence of what makes us all human. When we think about Micro Trends, they are the phenomena firmly impacting consumers in the here and now. Micro Trends shape consumer experiences based on what's happing in the current world and can be attributed to specific actions or changes in the market or consumer dynamics. We're thrilled to share them with the industry," says Kelli Heinz, vice president of Marketing & Industry Affairs.