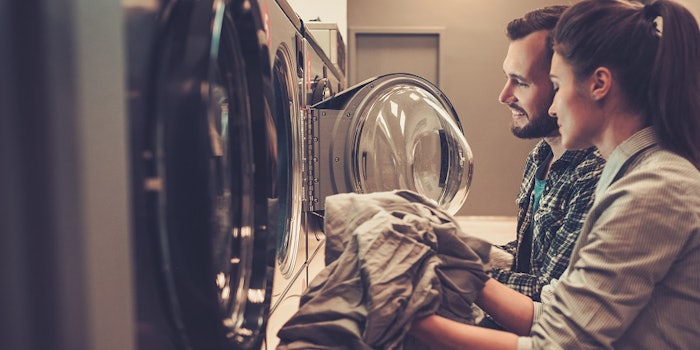 Kline has released the preliminary results of its Laundry Chemical Products USA: Market Analysis and Opportunities research report, which highlighted trends impacting the $1 billion U.S. laundry market.
Green Remains Key
Per a Kline blog post, green and eco-conscious cleaning continues to be popular. In addition to products being labeled with clean and green claims, consumers are increasingly interested in the chemicals that are being used in laundry products and processes. In line with this trend, products like Tide's purclean line is USDA-certified biobased and formulated with 0% dyes, and Mrs. Meyer's Clean Day laundry detergent products promote its products as being created with "naturally derived ingredients."
Obstacles and Opportunities
The report also looked at several growing segments in the laundry detergent market. Long-term care and assisted living facilities as opposed to hospitals are driving the growth of laundry chemicals for healthcare. In addition, growth in hospitality laundry markets is expected to increase with the popularity of Airbnb and short-term rental properties.
Additionally, the report highlighted obstacles in the laundry chemical market. One of the major concerns is regional water supplies. Consumers that are located near soft water sources will often spend less on laundry chemicals, where consumers with untreated hard water will use more to ensure quality.