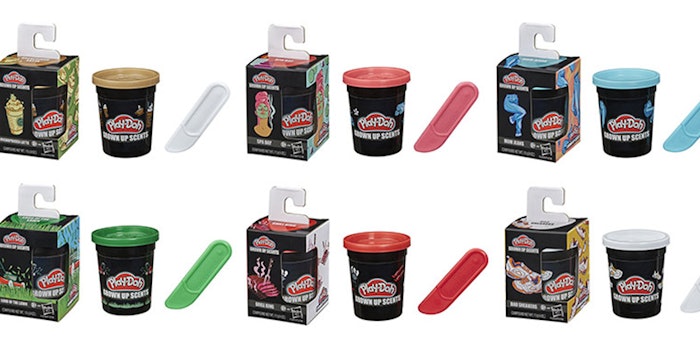 Play-Doh has announced its newest collection of modeling compound in adult-themed fragrances, per The Pop Insider.
Related: Walmart Will Sell KFC's Chicken Scented Firelogs This Holiday
Play-Doh Grown Up Scents is releasing the following six scents:
Overpriced Latte, contains notes of a warm, nutty aroma mixed with a touch of sweet smell.
Spa Day is a fresh floral scented Play-Doh modeling compound contains notes of a blossomy fragrance.
Mom Jeans, gives notes of freshly washed denim.
Lord of the Lawn, resembles the smell of fresh cut grass.
Grill King, gives notes of a smoky BBQ.
Dad Sneakers, has that brand-new shoe smell. 
The Play-Doh Grown Up Scents are available in 4 oz cans at Amazon and Walmart.