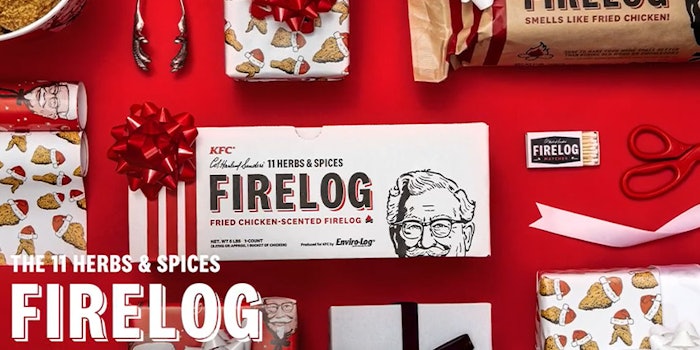 Walmart has announced it will be selling KFC's chicken-scented firelogs this holiday season, per Fox Business. 
Related: Grow Fragrance's Ginger Pumpkin Candle
The 11 Herbs & Spices Firelog gives off the aroma of friend chicken through the house. The product is created in partnership with Enviro-log and has sold out the last two years.
The Firelog is reatiled for $15.88 and can be found on Walmart's online product page for online and in-store availability.
Consumers plan to spend an average of $998 on such items that bring holiday cheer as well as other holiday-related purchases for themselves and their families, the National Retail Federation said. Food and decorations are projected to make up about $230.