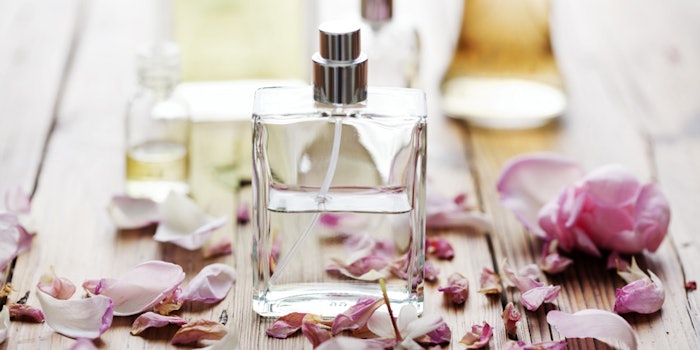 OnBuy curated a list of the top 10 fragrance notes in both female and unisex perfumes. 
Related: Digital Scent Technology Market to Hit $1.5 Billion by 2026
OnBuy found the top 10 most popular perfumes and individually broke down each perfume's scents to find which notes appear the most. 
Each list includes the percent found in the top perfumes. 
Top 10 Women's Fragrance Notes
Powdery 80%

Woody 70%

Sweet 70%

Vanilla 70%

Aromatic 60%

Citrus 50%

White Floral 50%

Floral 50%

Lavender 40%

Fruity 40%
Top 10 Unisex Fragrance Notes
Warm Spicy 80%

Woody 70%

Vanilla 70%

Powdery 70%

Amber 60%

Sweet 50%

Earthy 40%

Aromatic 40%

Citrus 40%

Balsamic 30%
Dennis Relojo-Howell, the founder of Psychreg, said, "The way we associate (and prefer) scents is down to culture and our experiences. The perfume industry is hinged on cultural convention whereby powdery and sweet scents are intended for women; aromatic and woody scents for men. When growing up, we also smelled these scents from our parents; thereby reinforcing why a particular gender should wear them. According to research, we are attracted to some natural scents more than others due to the major histocompatibility complex (MHC), which is tied to our immune system-a detection system which has evolved to let us choose the best partners for genetic advantage in reproduction."
Visit OnBuy's website for more information and for more studies like this.
Want to know everything going on in flavor & fragrance? Sign up for P&F+'s newsletter. You can also follow along on Instagram and LinkedIn.