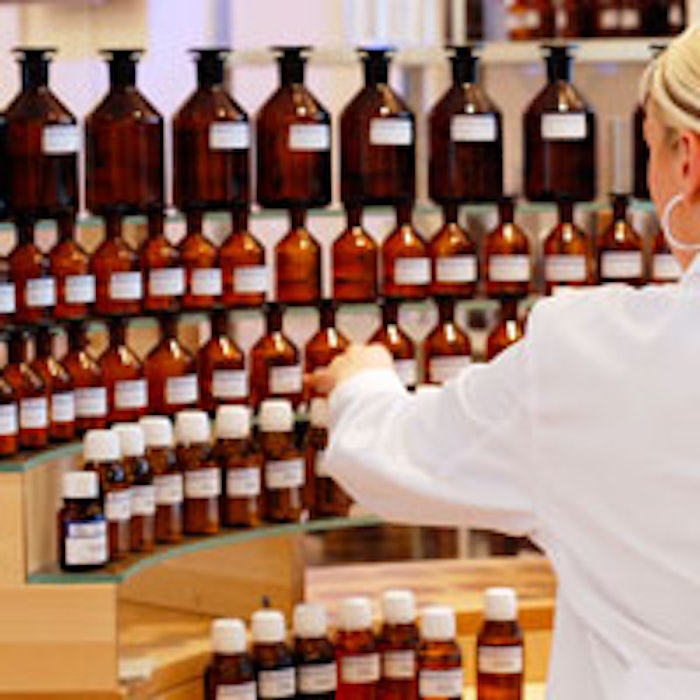 Patent Picks are chosen by the editors from publicly available sources. Today's invention describes a method using 3D printing for microdosing F&F test materials.
Method of flavor or fragrance microdosing using 3D printing
U.S. Patent Application 20150321495
Publication date: Nov. 12, 2015
Assignee: International Flavors & Fragrances (IFF) Inc.
According to these inventors, fragrance selection is typically dependent on its top notes. During the development of a fragrance, the perfumer evaluates the creation as it evaporates from a paper blotter. As the fragrance evaporates, it necessarily changes character; however, the evolving fragrance must retain a consistency throughout these changes.
Conventional methods for carrying out such analyses include the preparation of each fragrance to be tested. Considering the multitude of fragrance blends that can be created, a significant amount of starting material can be required. A reduction in the amount of test material would therefore provide a significant cost savings to the development of new fragrances.
This invention relates to a method for providing a fragrance or flavor dose on a microgram scale for use in the development and testing of fragrances and flavors. The tested material is provided on a microgram scale by printing—with a three-dimensional (3D), highly viscous inkjet—a 20 micron to 500 micron droplet of a flavor or fragrance onto a surface or in a container.
In some embodiments, the flavor or fragrance is printed from a batch that is less than 1 g or less than one mL. In other embodiments, the surface is a scent strip.