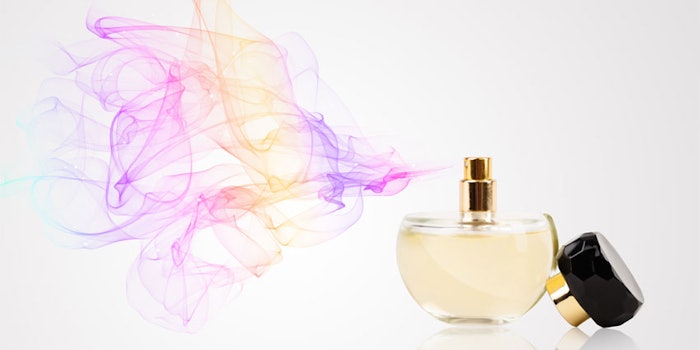 According to Verified Market Research, the Global Digital Scent Technology Market size was valued at $905.1 million in 2020 and is projected to reach $1,819.8 million by 2028, growing at a CAGR of 9.12% from 2021 to 2028.
Related: Touchland Relaunches Power Mist Moisturizing Hand Sanitizers
Recent uses of e-nose technologies have resulted from developments in sensor design, material advancements, software innovations and advancements in microcircuitry design and system integration. Electronic noses have benefitted a wide range of commercial businesses, including agriculture, biomedical, cosmetics, environmental, culinary, manufacturing, military, pharmaceutical, regulatory and numerous scientific research fields.
Advances in quality control capabilities provided by electronic-nose monitoring of all phases of industrial manufacturing processes have improved product characteristics, homogeneity and consistency. Many new areas of applied research are constantly being developed, such as volatile emissions evaluations, homeland security, environmental protection, biomedical diagnoses, personnel safety and product development research, which is driving the market growth.
The major players in the market are AG (Austria), Smiths Detection (US), Alpha MOS SA (France), AIRSENSE Analytics GmbH (Germany), ScentSational Technologies (US), Electronic Sensor Technology (US), Aromajoin Corporation (Japan), Scent Sciences Corporation (US), The eNose Company (The Netherlands), Odotech Inc. (Canada).
Verified Market Research has segmented the Global Digital Scent Technology Market On the basis of Hardware Devices, End-use Products, Applications and Geography.
Digital Scent Technology Market, By Hardware Device
Digital Scent Technology Market, By End-use Product

Smartphones
Smelling Screens
Music and Video Games
Explosives Detectors
Quality Control Products
Medical Diagnostic Products
Others

Digital scent technology market, by Application

Food & Beverage
Military & Defense
Medical
Marketing
Environmental Monitoring

Digital Scent Technology Market by Geography

North America
Europe

Germany
France
U.K
Rest of Europe

Asia Pacific

China
Japan
India
Rest of Asia Pacific

ROW

Middle East & Africa
Latin America
Want to know everything going on in flavor & fragrance? Sign up for P&F+'s newsletter. You can also follow along on Instagram and LinkedIn.