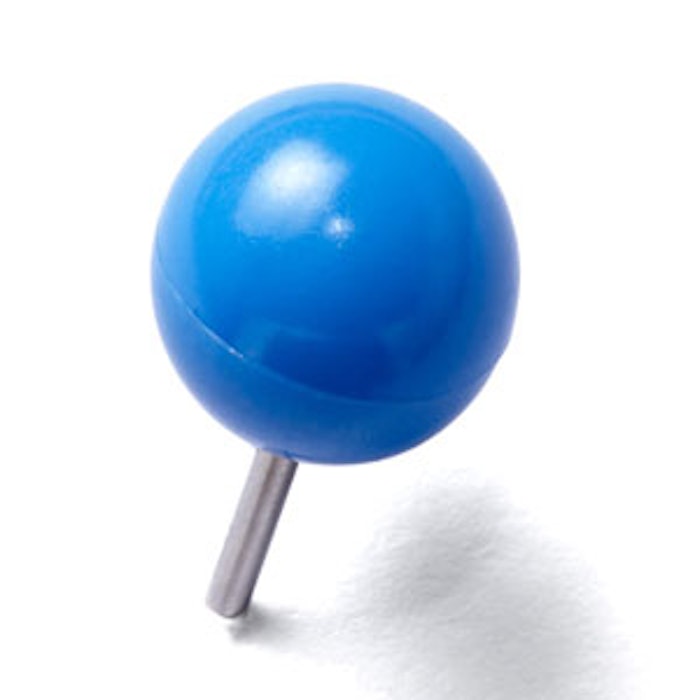 I may not be a perfumer or flavor chemist, but my role for Perfumer & Flavorist is to procure and put forth relevant scientific content and observations to advance your formulations for improved F&F applications.
Naturally, this means keeping a pulse on the industry. So what you'll find here are some interesting points I've observed while regularly scouring news, patents and literature that could connect to your overall larger project "constellation."
How can fragrances last longer? That's the million dollar question (and quest) in fragrance development. Procter & Gamble (P&G), for one, has been putting great effort into creating longer-lasting fragrances, as a recent patent application1 indicates. In fact, P&G's work on overcoming fragrance habituation is currently trending as the second most popular research news item on PerfumerandFlavorist.com.
According to Johns Hopkins University press, fragrance habituation refers to a decrease in responsiveness to an odor, usually as the result of prolonged exposure to repeated stimulation. This involves the adaptation of cells in the olfactory system.2
The P&G inventors also found habituation to be grounded in physiology—i.e., the body adjusts to avoid its sense of smell being overwhelmed by a repeated stimulus. However, they also found that odors associated with danger or situations important to survival are not subject to this phenomenon.
The inventors therefore looked to odors potentially associated with danger and/or essential life conditions and surprisingly identified certain chemical moieties that are not susceptible to fragrance habituation. They incorporated these as perfume raw materials. This approach to developing enduring fragrances is sure to have lasting effects.
E-cig Flavors Up in Smoke?
In flavor news, the industry is "lit up" over concerns for the flavor materials found in e-cigarettes. This is in response to a study published online in Environmental Health Perspectives,3 which identified the presence of diacetyl, 2,3-pentanedione and acetoin in e-cigarette flavors. The study concluded that due to associations between diacetyl, Bronchiolitis obliterans and other severe respiratory diseases, urgent action should be taken to further evaluate this potentially widespread inhalation exposure via flavored e-cigarettes.
The Flavor and Extract Manufacturers Association (FEMA) pointed to its existing policy statement on e-cigarettes: "FEMA GRAS status for the use of flavor ingredients in food does not mean that FEMA GRAS flavor ingredients are safe for use in e-cigarettes. E-cigarette and flavor manufacturers and marketers should not represent or suggest that the flavor ingredients used in e-cigarettes are safe because they have FEMA GRAS status for use in food, because such statements are false and misleading." 
The concerns raised by this study suggest a new wave of e-cigarette flavor development, testing and even regulating—specific to this exposure route. Of course, the latter would fall into FDA territory, so I wouldn't hold your breath.
3D-Printing Cost Efficiency
Another popular report, ranking third in our fragrance news online, is a patent application from International Flavors and Fragrances (IFF) related to the use of 3D-printing for flavor and fragrance product development. According to these inventors, it is well-known that fragrance material selections are typically dependent on top notes. And during fragrance development, the perfumer evaluates his or her creation as it evaporates from the blotter paper, evolving and changing character yet maintaining an underlying consistency.
As such, conventional methods require the preparation of several large fragrance samples for testing and evaluation. With IFF's approach, however, the sample material is output by a three-dimensional (3D) printer in highly viscous, 20- to 500-micron-sized droplets. In some cases, the flavor or fragrance is even printed from a batch of less than 1 g or 1 mL.
This 3D printing method therefore drastically reduces the amount of F&F test material required. Such a small—in fact, micron-sized—advance in technology could have enormous implications for companies' bottom lines.
Lasting fragrances, safe flavors and cost efficiencies are all key endpoints in F&F fragrance development, which based on the above discussion, are well within reach. Where might the next endpoints take R&D? Search the stars; the sky's the limit.
I welcome your feedback—please send me a note at rgrabenhofer@allured.com.
References
1. www.freepatentsonline.com/WO2015171738A2.html
2. DA Wilson, Learning to smell: Olfactory perception from neurobiology to behavior, Johns Hopkins University Press, Baltimore (2006)
3. http://ehp.niehs.nih.gov/wp-content/uploads/advpub/2015/12/ehp.1510185.acco.pdf