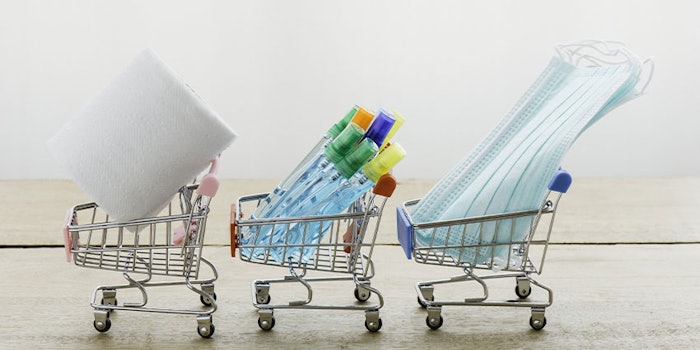 Organizations from across the flavor and fragrance industry have been working to secure essential status, maintain the supply chain and ensure regulatory standards are met.
The Essential Nature of Fragrance
Since the first days of the COVID-19 pandemic, sanitizing and cleaning products such as disinfectants, anti-bacterial wipes and hand sanitizers have been in high demand. As restrictions, social-distancing orders and lockdowns began to be instituted across the globe, many in the fragrance industry struggled to gain recognition as an essential service. As Brian Sansoni, senior vice president of communications, outreach & membership at the American Cleaning Institute, explains: "Fragrance plays a vital role in selection of cleaning products, both from a consumer and commercial standpoint. Particular scents will drive consumer purchasing habits of cleaning and hygiene products.
"That's more important at this point in time, as so many people are working from home because of the coronavirus spread. They may be cleaning and disinfecting more often, and the pleasant, evocative fragrance is something desired by many consumers."
But it is not just in improving the appeal of a product which makes fragrance essential. International Fragrance Association (IFRA) president Martina Bianchini adds: "Our industry produces fragrance materials that are an integral and necessary part of the cleaning, sanitizing and household products supply chains.
"All parts of the supply chains must be available and work together for the chain to function properly. That is why our business is essential at this time: interrupting fragrance manufacturing would cut the supply chain to producers of finished goods, reducing supply when demand has dramatically increased."