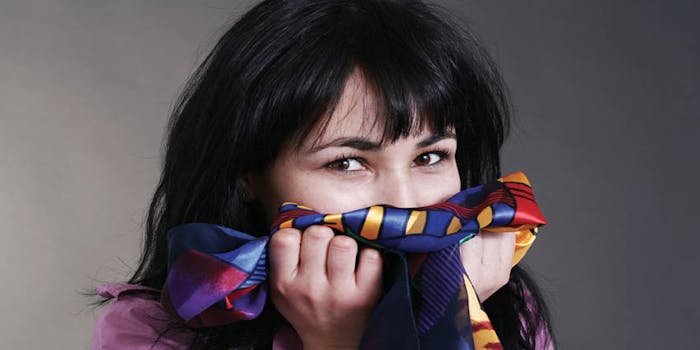 Whether fortifying a chemical's robustness or stretching the duration of its sensory profile, the industry employs proactive and reactive strategies.
This is demonstrated by the food antioxidants market, which Frost & Sullivan estimates will grow1 from US $377.1 million in 2016 to $485.17 million by 2021. The demand for convenient foods is cited as a main driver, and antioxidants—such as natural rosemary extract and mixed tocopherols, or synthetic BHA, BHT, TBHQ, ascorbyl palmitate and propyl gallate—are crucial to maintaining the shelf-life of food products.
In relation, the fragrance fixatives market is expected to reach $1.79 billion by 2025, growing at a CAGR of 4% between now and then.2 Here, the consumption of aroma chemicals and essential oils in fine fragrances and skin, home and hair care are the largest contributing factors.
An even bigger business, the microencapsulation market is projected to grow3 to US $8.73 billion by 2020, driven by demand from food and beverage, pharmaceutical, agriculture and detergent manufacturers. In fact, without missing a beat, Givaudan recently announced4 plans to open a new fragrance encapsulation center in Singapore. The new 5,300-ft2 facility will focus on perfumes used in fabric and personal care.
The point is: there's market demand. And investing in research that helps bolster the integrity of F&F materials makes scientific and business sense. So, it's no surprise the industry is responding, as the present literature review illustrates.
Fabric Grafting Crafts the Perfect Fragrance Release
A new study5 from the National Institute of Technology in Jalandhar, India, to be published in the book Fashion and Textiles, describes how monochlorotriazinyl β-cyclodextrin (MCT β-CD) was complexed or not (for comparison) with cedarwood, clove, eucalyptus and peppermint oils. These complexes were grafted onto functionalized cotton using different MCT β-CD concentrations, pH and curing temperature, then tested under varying conditions of nitrogen content, graft yield, tensile strengths and number of washes.
Interestingly, peppermint was the slowest to fade while cedarwood rapidly sublimated from the cyclodextrin moieties. The complexed oils were retained significantly better both before and after washing than the uncomplexed oils.
FTIR and the remaining nitrogen content confirmed the retention of modified oils on the functionalized cotton, even after five vigorous wash cycles. Thus, the process of MCT β-CD grafting to functionalized cotton fabric could be optimized to extend the release of fragrance, potentially for fabric care applications.
Peptide-empowered Shampoo Bonds Fragrance to Hair
A recent collaboration between École Polytechnique Fédérale in Lausanne, Switzerland, and Firmenich aimed to improve the deposition of fragrance onto hair from shampoo formulas. Findings were published in the American Chemical Society's Applied Materials & Interfaces.6
Researchers first used the phage display technique to study protein interactions and identify peptides that could bind to human hair under the challenging delivery environment of shampooing. Once identified, peptides of interest were tested for their effects on depositing two model fragrance delivery systems: poly(N-(2-hydroxypropyl)methacrylamide) (PHPMA) copolymers, representative of polymeric profragrances; and polyurethane/polyurea-type, core-shell microcapsules.
The authors found that hair-binding peptides enhanced the deposition of PHPMA copolymers by a factor of 3.5 to 5.0. Further, 10% w/w surface functionalization of the microcapsules with said peptides led to a 20-fold increase in deposition.6 These results hold great promise for enhancing the fragrance profiles of personal cleansing products.
Controlled Release, Aromatic Wallpaper
In an interesting aroma application, researchers from the Shanghai Institute of Technology microencapsulated strawberry fragrance with maltodextrin, sodium octenylsuccinate and gum Arabic to produce a scented wallpaper, as described in the Polish Journal of Chemical Technology.7 The particle distribution, surface morphology, chemical structure, thermal properties and controlled release performance of the micro-encapsulated fragrance and aromatic wallpaper were then investigated using a laser particle size analyzer, scanning electron microscopy, FTIR, thermal gravity analysis (TGA) and GC-MS.
Results showed the average diameter of microcapsules was 2 μm and the particles mainly were distributed in the tissues of the wallpaper. TGA confirmed the microcapsules had good stability; indeed, the wallpaper effectively emitted the strawberry aroma for more than three months.7 From this, one might envision novel household or hospitality applications to enhance air care.
Accelerated and Conventional Aging vs. Mulberry Wine Aroma
The effects of non-thermal accelerated aging processes on the aroma and sensory profiles of a Morus nigra (mulberry) wine recently were evaluated by scientists at Jiangsu University in China. The results were published in Food Chemistry.8
High pressure, ultrasound and manosonication techniques were used to artificially age a mulberry wine. Its volatile compounds were then compared with conventionally aged wines.
A total of 166 volatile compounds were found in the artificially aged wine, of which 24 organoleptic attributes were identified as responsible for its sensory profile. However, cluster analysis revealed these volatiles differed from those of conventionally aged wines.
In fact, principal component analysis could discriminate the artificially aged mulberry wine based on its main sensorial characteristics. This shows how the choice of processing technique can maintain or change the aroma of foodstuffs.
Dairy Flavor: The Pressure is On
Finally, a study from the North Carolina State University, published in the Journal of Dairy Science, tested the effects of not just a processing technique, but its intensity. Here, the impact of homogenization pressure on flavor and flavor stability in whole milk powder were assessed.
Whole milk powder (WMP) was produced from standardized pasteurized whole milk evaporated to 50% w/w solids, homogenized in stages under varying pressures (0/0, 5.5/1.4, 11.0/2.8 or 16.5/4.3 MPa) and spray-dried. The WMP was then evaluated at 0, 3 and 6 months of storage at 21°C.
The results showed that off-flavors were decreased with increased homogenization pressures in WMP, which was due to a decrease in free fat. The authors therefore advise manufacturers to evaluate homogenization pressure and its related effects during ingredient manufacturing to decrease off-flavor intensities in WMP.