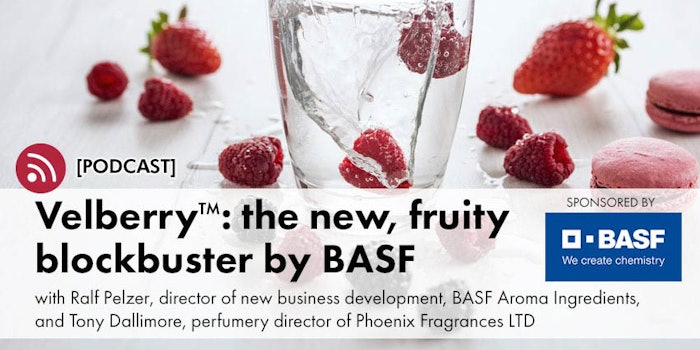 Fresh and fruity, sweet with woody and green undertones: Velberry, the latest fragrance ingredient from BASF occupies a unique space in the world of aroma ingredients.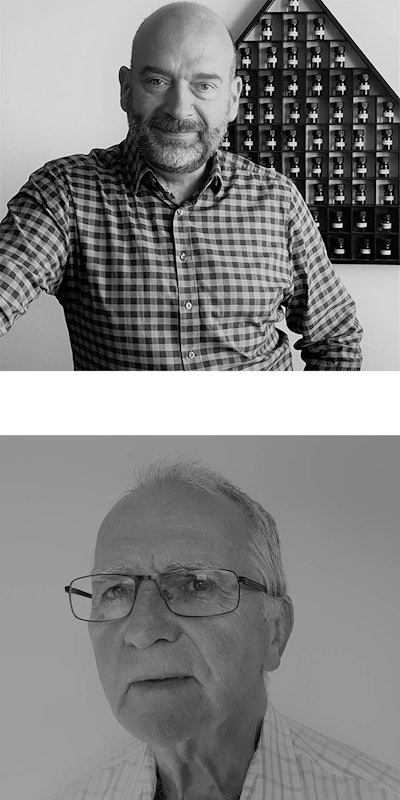 It does not replace or directly compete with existing materials, and unlike most comparable sweet notes, it is liquid—making it easier to use without risking discoloration.
The gourmand character combines soft, powdery notes with freshness and red fruits. Showing good stability in all applications, the top note material has an excellent blooming effect.
This scent is the first to be developed by the "Virtual Innovation Ecosystem" which combines BASF's chemistry and research with its perfumery and formulation partners.
In this podcast sponsored by BASF, Ralf Pelzer (top), director of new business development, BASF Aroma Ingredients, and Tony Dallimore (bottom), perfumery director of Phoenix Fragrances LTD., discuss the ingredient's development, applications, profile and more.