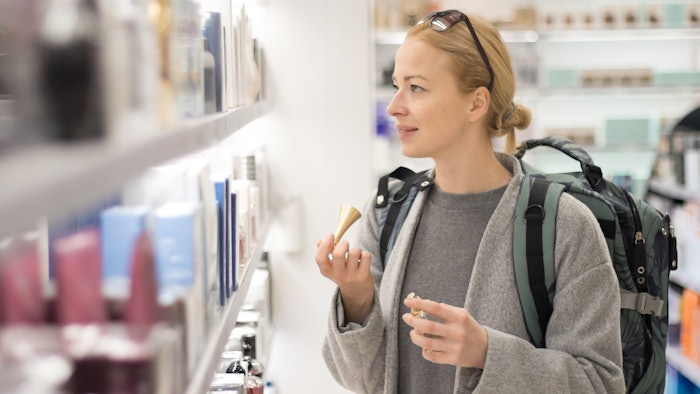 DREAMSTIME
Celine Haute Parfumerie launched a line of scented paper sheets and refillable travel sprays. The fragranced sheets are embossed with the brand's signature Triomphe emblem and are designed to be placed in your wardrobe or chest of drawers.
Related: Perfumer Notes: Neroli
As for the travel sprays, shares of ivory and gold have been added to the collection. Users can fill their travel spray case with one of 11 of the brand's signature fragrances including, but not limited to:
Parade, with scent notes of bergamot, neroli, vetiver, musk and oak moss.
Saint-Germain-Des-Pres, with scent notes of neroli, petitgrain, white orris butter, heliotrope and vanilla.
Cologne Francaise, with scent notes of fig tree, neroli, orris, moss and musk.
The line of fine fragrances was created by Hedi Slimane, and are designed to draw its "know-how" from French high perfumery and mimic the tradition of "couturier parfumeur."