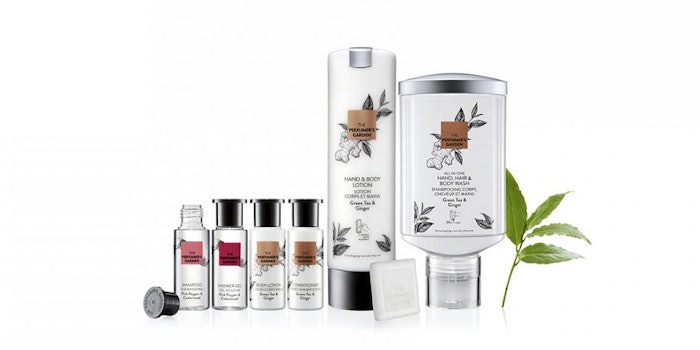 Developed in part by Robertet perfumer, Emilie Bouge, the personal care fragrances are inspired by gardens in Grasse.
The fragrances include green tea and ginger, along with a seasonal pink pepper and cedarwood scent. The personal care line will feature a shower gel, shampoo, conditioner, body lotion, hand and body wash, a 2-in-1 shampoo and conditioner and bar of soap.
"When it comes to traveling, fragrances are often associated with memories and strong emotions. Depending on the cultural background of a person, these olfactive interpretations are highly individual. It is therefore very difficult to define a "global fragrance" that will seduce all your international guests in the same way," said Bouge in an ADA blog post.