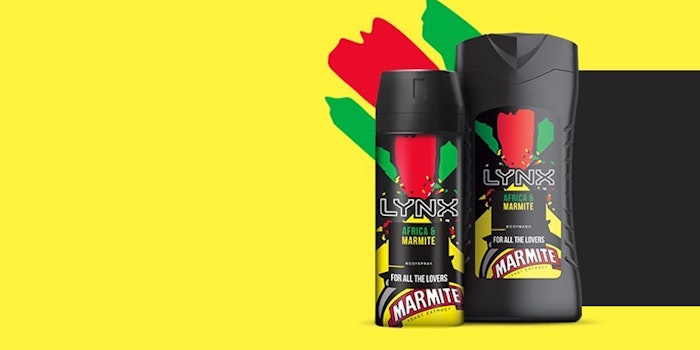 Lynx, a popular men's grooming brand, has partnered with Marmite, a yeast-based spread, to launch a new body wash and spray.
The scent has been described as made "for all lovers." It contains notes of white moss and green herbs with the woodiness of sandalwood and the smell of Marmite.
Jamie Brooks, brand manager at Lynx said, "By combining two iconic legends that have shaped dating and breakfast culture across the nation, we have created a product like no other that is sure to get lovers and haters spreading the news."
"We've created the scent for all the lovers, whether that's Lynx or Marmite, but with the controversial nature of the spread, believe it also might help in keeping the haters at arm's length."
The Lynx Africa body spray and wash are both available in Sainsbury's and Morrisons in the U.K. and the products will be rolled out across further supermarkets and pharmacies starting July 1, 2020.