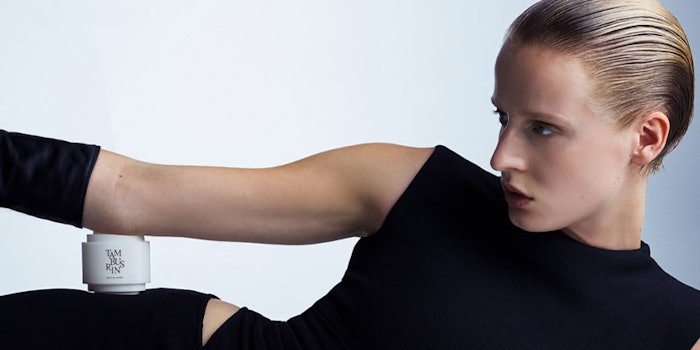 Tamburins has launched The Shell line of cream-type moisturizer, which can be used as perfume. 
Related: James Harden Debuts Line of Pura Signature Fragrances
Referred to as "perfume hand," the collection was crafted to be quick-absorbing and to be applied to repair dry and fragile hands. 
Available in eight distinct scents, each provides nutrition and subtle fragrance with a fresh and non-sticky texture.
000: Bergamot, patchouli and sandalwood

BLESSED: Blackberry, citrus, fruity fragrance 

FEAR: Hard soil and root, grapefruit, and fresh air

FEY9: Fig tree, ambrette seed and sweet bitterness

FLOW: Sandalwood, subtle leather scent, "spicy" (black pepper and spice)

HER: Cedar, violet leaf and citrus 

POSY: Rose bushes, patchouli and wet soil

VEIN: Laurel leaf, lily of the valley and neat leather 
The collection is available in 15 ml and 40 ml, and retail for  ₩14,000 and ₩32,000 KRW. There is also a mini set available for ₩88,000 and a mini duo set for ₩27,000.